Accolade Wines has followed 2016's purchase of Fine Wine Partners from Lion with the launch of the division in the UK & Ireland.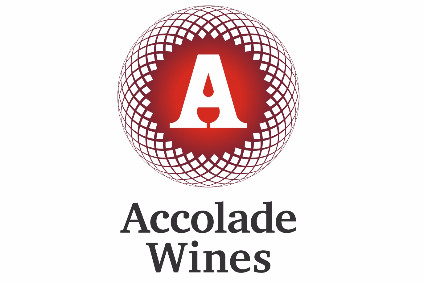 Fine Wine Partners' job will be to handle Accolade's GBP10-plus (US$14) wines in the two countries, the company confirmed today. Accolade also said it will include some of its own higher-end wine brands in the trading unit.
Heading up Fine Wine Partners will be Toby Spiers, who previously spent seven years at Accolade's rival in the UK, Treasury Wine Estates, in the Fine Wine Business.
"The acquisition of Lion Nathan's Fine Wine division a year ago has reinforced and strengthened our offer," said Accolade's GM for the UK & Ireland, Ade McKeon. "We are committed to its growth for the long term."
Lion's Fine Wine Partners unit was sold to Accolade in late-2016, with Lion owner Kirin Holdings preferring to focus on its beer and cider footprint.
Fine Wine Partners will comprise:
Houghton and Jack Mann Cabernet Sauvignon from Western Australia
Petaluma, St Hallett Old Block Shiraz, Grant Burge Meshach Shiraz, Yellow Label Hanlin Hill Riesling and Coonawarra from South Australia
Stonier's Single Vineyard Chardonnay and Pinot Noirs from Victoria, and
House of Arras, Grand Vintage from Tasmania
---