Accolade Wines is launching a social media influencer campaign for its Jam Shed wine brand in the UK.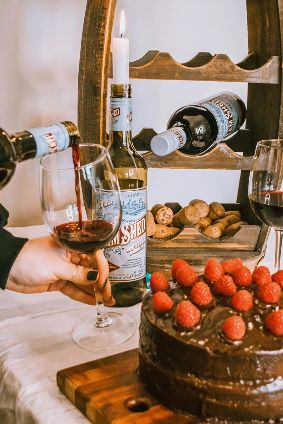 Influencers will be recruited to post "a range of weird and wonderful crafts, as well as recipes" under the hashtag #jamshedisnotjustfordrinking. The "creative workshops", which will be hosted on the Australian brand's Instagram channel, have been created to engage with consumers stuck at home during the COVID-19 lockdown.
"Jam Shed has quickly won over the hearts and taste buds of consumers and is now the UK's 11th largest Australian wine brand." said Accolade's European MD, Caroline Thompson-Hill. "In this difficult time, we want to bring feel-good content to our Jam Shed followers and we believe that this is the perfect brand to engage with consumers to get creative through arts and crafts and inspire them to make the most of their Jam Shed bottle."
According to the company, Jam Shed's sales in the UK doubled in the last year, totalling GBP15.7m (US$19.5m).
Last week, Accolade announced another virtual push in the UK, launching an online weekly book club for the Hardys brand.
How is the coronavirus hitting the wine industry? - Click here for a just-drinks comment
---