Accolade Wines' Echo Falls Rosé Wine & Gin Fusion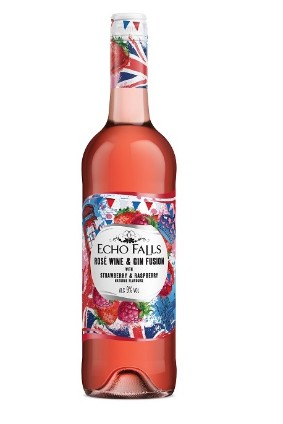 Category - wine a spirit mix, RTD, 9% abv
Available - From this month
Location - UK
Price - GBP5 (US$6.50) per bottle
Accolade Wines has lined up another innovation under its Echo Falls brand. Echo Falls Rosé Wine & Gin Fusion joins the company's Echo Falls Summer Berries Vodka, which launched in 2017, as well as the brand's ProsEcho Falls, which launched last September.
"Echo Falls is once again bringing a new and innovative flavour experience to market," said Accolade Wines marketing director David White. "This spirit infused wine is a unique style which combines all of Echo Falls'... qualities with the latest drinks trends; creating an exciting new sales opportunity for the trade with a product that both existing and loyal consumers will love."
The Echo Falls Rosé Wine & Gin Fusion is available at NISA and Co-op stores in the UK.
---