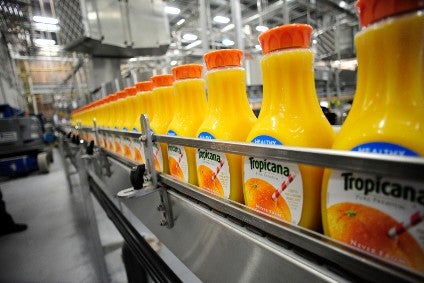 Earlier this month, US senator Chuck Schumer proposed legislation to legalise marijuana at the federal level, bringing cannabis-infused drinks one step closer to the mainstream. But as herbal highs reach new heights, which ingredients will provide the buzz? And what other highs might be around the corner?
A new GlobalData report highlights heightened interest in the health and wellness sector fuelled by consumers' coronavirus concerns.
Sugar trends, a decline in sit-down breakfasts and the rising cost of fruit all play in to the move to dump juice.
In Just Drinks' company results coverage:
CEO Dolf van den Brink blamed an uneven recovery for his 2021 woes while warning about rising costs.
New pandemic restrictions in Vietnam and Indonesia come just as Europe's bars reopen.
CEO Rodney Sacks said the shortages of raw materials were both good and bad news for the company.
Hilton Schlosberg admitted he has never seen metal trends like it.
A recovery for China continued a winning streak through the pandemic as the winery leans on premium brands.
On our news pages:
The soft drinks & snacks giant will retain an interest in the juice brands – which also include Naked, Kevita and Izze – through the partnership with PAI Partners.
The 47.5%-abv release is Molson Coors' first full-strength spirit.
Bob Gamgort said the pressure on US jobs could be tied to stimulus payments or the school holidays.
The newly-formed Australian Commercial Wine Producers believes the lower-value sector can lead the charge into new export markets.
The canned cocktails, set for release in Japan, contain fruit flavours as well as fermented milk for a "sour yoghurt" taste.
The hard seltzer contains 160 calories per pint serving.
Just Drinks thinks: What explains the UK's enduring love-affair with the pint? As a unit of measurement, it has served Brits well for more than 100 years and remains one of the bastions of pub culture. Hard seltzer is not a part of that crisps, nuts and stained carpet aesthetic – yet. The key battleground will be the pubs of the UK's major cities, attended by younger drinkers in their droves. [Reporter Rhodri Morgan]
The agreement is the latest in a run of spirits-led NFL sponsorship deals ahead of the league's season opener next month.
Just Drinks thinks: Multiple wins here for Skrewball. First, following Diageo's blockbuster spirits deal with the NFL in June, the league is more open for the spirits business now than in decades. Secondly, the company is accruing cult appeal, building on appearances as sponsors of Barstool Sports' Pardon My Take podcast, a listening staple for NFL fans. And third, the Buffalo Bills have a legitimate shot to win the Super Bowl this year for the first time ever. [Reporter Rhodri Morgan]