As the end of the year approaches, just-drinks takes a four-part look at the stories that made the headlines in 2017 across the global drinks industry. In part four, editor Olly Wehring picks out the highs and the lows for the beer category.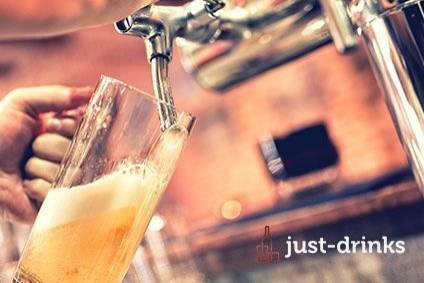 The Brazilian battleground - Heineken on Anheuser-Busch InBev's tail
Following on from the fireworks heralding Anheuser-Busch InBev's takeover of SABMiller last year, 2017 was a relatively more sedate affair, with skirmishes reduced more to in-market and/or in-segment. Kicking off first was Brazil, where Heineken came to Kirin Holdings' rescue. The Japanese group had never really got the measure of the country since acquiring Schincariol in 2011, even going so far as having to take a writedown on its Brazilian brewing operations in 2015. So, when Heineken confirmed in January that it had opened talks with Kirin about its Brazilian unit, we were among the observers that suggested the move would be good for both Heineken and Brazil's beer market.
Within a month, the deal was done, with Kirin selling up for US$705m - almost half the price it initially paid six years prior. For Heineken, the move made perfect sense: The group moved up to become Brazil's clear number two, increasing its geographical reach in a country that continues to offer long-term growth for beer, despite the occasional bumps in the road and a market leader in Ambev that casts quite a shadow.
Indeed, AmBev, part of the Anheuser-Busch InBev empire, was having problems of its own - figures released in March showed the unit had been a drag on the group in full-year 2016. And, with CEO Carlos Brito conceding a day later that Brazil had played a major role in "one of the toughest (years) … in our history", the Brazilian ground is ready for Heineken to reap what it has sown in the coming years.
Vietnam - if not last year, then maybe this?
Twelve months ago, in our review of 2016, we flagged Vietnam as "a potentially fruitful market for international brewers". Since then, the news out of the country has been of jostling among these larger players for the two biggest domestic brewers, state-controlled Habeco (Hanoi Beer Alcohol & Beverage Corp) and Sabeco (Saigon Beer Alcohol & Beverage Corp).
With Vietnam's authorities keen to offload their holdings in both brewers, the action finally kicked off in 2017. Carlsberg, which has a 17% stake in Habeco, admitted in May that CEO Cees 't Hart had visited the country three times in the prior six weeks to discuss upping its holding. Six months later, however, and Carlsberg admitted there had been little movement on the matter. "We're still negotiating," Hart said at the start of last month. "It's a substantive and legally complex process."
Will this be resolved in time for Christmas?
Down south at Sabeco, meanwhile, last year's listing of small part of the state's holding impressed on opening. Then, at the end of last month, reports emerged of a planned near-54% stake sale by the country's trade & industry ministry.
Much as Heineken appears best placed – the company has long held a 5% holding in Sabeco – it has competition. Could AB InBev be in the running? How about Kirin Holdings? Then, there's San Miguel Brewery as well.
Sabeco's fate may be decided as soon as next week – the trade & industry ministry set a date at the start of this month of 18 December – so, keep your eyes on just-drinks for just a few days more.
Reality bites on the US craft scene
Over in the US, the craft segment has once again had to deal with slowing growth, with the rise in volumes dropping to single figures for the first time since at least 2013. Late-March saw figures from the country's Brewers Association show a volumes lift of 6% for craft beer in the US in 2016. Rewind a month, and one of craft's old boys, The Boston Beer Co, went so far as to blame the newer players for its sliding sales in 2016. Company founder Jim Koch subsequently warned that "category clutter" was "turning consumers away from craft".
This was backed up in September by research that found the number of craft beer SKUs in the US had soared in the six years to 2016. However, in the first nine months of 2017, according to Consumer Edge Research, craft SKUs actually dipped, by just under 4%.
Elsewhere in US craft, a remarkable row blew up between, predictably, the craft side and the major volume players. At the end of June, the Brewers Association proudly unveiled a new seal that US craft brewers could use on their packaging, to show off their "independent" credentials. "As Big Beer acquires former craft brands," the BA said, "beer drinkers have become increasingly confused about which brewers remain independent. Beer lovers are interested in transparency when it comes to brewery ownership."
Within days, A-B InBev pulled together five of the craft breweries it has bought in recent years to attack the seal concept, claiming that craft was going up against the wrong enemy. "We are fighting this bigger battle, which is wine and spirits," said one of AB InBev's craft brewers. "This is just a civil war. We need to band together and grow this market as a whole."
Is it time for brewers to drop 'craft' for 'independent'?- Click here for a just-drinks comment
Craft buys shift further out of the US
All the while, it was the markets beyond craft's heartland of the US that kept the attention of the larger brewers. The pace of M&A didn't let up throughout 2017, kicking off at the start of March in China: ZX Ventures, AB InBev's incubator unit, headed to Shanghai, splashing out on the city's Boxing Cat Brewery. Later in the month, it was Heineken's turn, this time in South Africa where the Stellenbrau craft brewer entered the Dutch company's fold. Over to the UK next, with Carlsberg snapping up London Fields Brewery in July. Two months later, AB InBev was at it again, with Australia's 4 Pines falling for the multinational's allure, then Pirate Life following suit earlier this month.
Honourable mention also goes to Molson Coors, whose Canadian unit acquired Trou du Diable in November. And, rounding off the international craft transactions is Heineken, which last month bought a near-50% holding in London's Brixton Brewery.
Of course, the US still managed to lay claim to some of the M&A action. While AB InBev was adding Wicked Weed Brewing to its The High End unit, Heineken was busy taking full control of Lagunitas Brewing Co, just over 18 months after taking a 50% stake. And, less than two months after admitting that its Ballast Point craft brewer was causing some financial headaches, Constellation Brands went shopping again, buying Florida's Funky Buddha Brewery in August.
Are big brewers buying craft brands to benefit big beer? - Click here for a just-drinks comment
Drinking less and drinking lower
Having predicted 12 months ago that "2017 looks like carrying a lower abv than 2016", we've been proved right. The trend towards moderate drinking has gained pace, and the industry is paying heed. In February, the head of AB InBev's northern European operations, Jason Warner, noted the growing number of teetotal 16- to 24-year-old consumers in the UK. "This is a significant and positive shift in behaviour," he said. "If we want to encourage a responsible drinking culture, the industry must cater for this new group of consumers." Although too soon after Warner's words for the AB InBev executive to take credit, Heineken CEO Jean-Francois van Boxmeer revealed plans a fortnight later for a non-alcoholic version of the brewer's flagship namesake brand. Similarly, Molson Coors said in August it was targetting having at least one low- or no-alcohol brand in each of its markets by 2025.
Research out of Canada in September offered an interesting insight into the move towards moderation. Could Millennial consumers be more concerned about their online reputations than having one too many?
Beer is not immune from the wider beverage industry mantra of drinking less, but drinking better. Indeed, the category's tendency to rely on volume means brewers have little choice other than to promote their higher-end offerings going forward. Research from Rabobank in June qualifies this: "The focus needs to be on enhancing the product, not just pushing volumes," said senior beverage industry analyst Francois Sonneville.
Changing trends prompt brewers' diversification
Of course, pushing premium is but one way for brewers to secure future growth. This year saw some innovative moves in locating growth drivers. Exhibit A: In June, AB InBev was uncovered as having bought a minority stake in beer ratings website RateBeer. The buy, through the ZX Ventures unit, should see the US-based site go global. Then, in a display of sustainability-itis (more of which to come), AB InBev teamed with plant-based drinks producer Canvas in the US to look into creating soft drinks through brewing by-products.
More conventionally, in July, the brewing giant turned its hand to two segments within the soft drinks category that are presently offering decent returns. The purchases of Hiball, which produces organic energy drinks and sparkling energy waters of the same name, as well as organic sparkling juice and sparkling water brand Alta Palla should also surf the moderate drinking trend going forward. Then, there's the safe option, exercised in September with AB InBev's purchase of the remaining holding in Michigan's Virtue Cider.
Heineken muscled in during the summer, with its Lagunitas craft brewer looking to capitalise on California's pending legalisation of the recreational use of marijuana. Supercritical, unveiled in August, is an IPA made with marijuana terpenes, a non-psychoactive ingredient of cannabis that gives it its distinctive smell.
Constellation, meanwhile, went the whole hog in the cannabis arena, buying into Canada-based medicinal cannabis company Canopy Growth Corp in October. Is cannabis here to stay, we asked? Well, Constellation provided the US$191m answer, this year.
Sustainability
As promised earlier, we can't let this year go by without shining a light on the sustainability efforts among the world's brewers. As AB InBev targets 100% renewable electricity within eight years, Carlsberg said it hopes to eliminate all carbon emissions and halve its total water usage by 2030. The Danish group backed up its ambition last month, when it completed modifications at one of its Swedish facilities, making it carbon neutral.
We created merry hell in November, when we reported Molson Coors' intention to undercut its rivals in the race to reduce water usage. The group's peers were quick to point us in the directions of their future water designs. It's good to see you all trying to do good.
Finally, earlier this month, AB InBev was reported to have put in an order for 40 Tesla electric trucks in the US.
We can expect the sustainability field to get even busier in the years ahead.
Regional round-up - Africa, China and Russia
Rounding off our review is a swift jaunt around the other major markets that made the brewing headlines in 2017. The star in Africa's beer crown this year was Nigeria, rising Lazarus-like after a torrid time in the year-prior. In May, AB InBev admitted it was struggling to keep up with demand in the country, prompting CEO Carlos Brito to call for more capacity. Subsequently, last month, US$250m was pegged for a new AB InBev facility in the country, which should come online in the first half of next year. Heineken, meanwhile, reiterated its African commitments earlier this month. when it began construction of a brewery in Mozambique - its first in the country.
In Russia, market leader Carlsberg welcomed what looked like being the end of its woes in the country in February. The worst was behind Carlsberg in Russia, an analyst claimed, following a perfect storm of falling oil prices, international sanctions and regulatory pressures. The brewer may not be out of the woods yet, with new rules governing the size of PET bottles hitting the streets in July, not to mention the creation of a new number two - August's announcement of the merger of AB InBev and Anadolu Efes' Russian operations means Carlsberg's near-32% market share will be closely followed by AB InBev-Efes' 20% holding.
Let battle commence.
Finally, to China, where the biggest story of this year has yet to be concluded. In October, Asahi announced its latest consolidation move, this time with its 20% stake in Tsingtao on offer. Well, almost: The Tsingtao holding is undergoing an evaluation by Asahi, which has been busy tidying up its drinks portfolio since snapping up some major booty from the fallout of AB InBev's takeover of SAB. Is Carlsberg the only multi-national brewer in the running to take the stake in China's number two?
We should find out soon enough.
---