In this, the second chapter of Euromonitor International's preview of the year ahead for the spirits category, senior alcoholic drinks analyst Jeremy Cunnington predicts a period of M&A calm in 2015.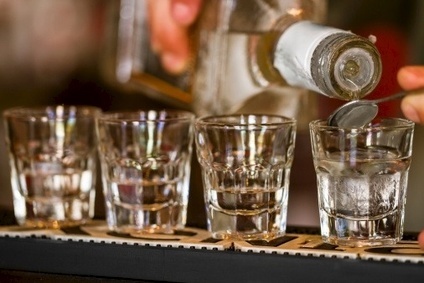 After a year of heightened activity in 2014 for spirits companies in terms of mergers and acquisitions, this year is likely to be a lot quieter, primarily due to a lack of obvious acquisition opportunities, exacerbated by the very high valuations for spirits brands and companies at the moment.
Last year saw a plethora of acquisitions, led by Suntory's acquisition of Beam, which was only exceeded in the surprise stakes by Emperador's acquisition of Whyte & Mackay. Less surprising was Diageo's strengthening of its position in Tequila with a series of acquisitions, including giving up its Bushmills Irish whiskey brand, and gaining a majority stake in India's United Spirits, making it the undisputed global leader in spirits in volume terms. The one other major acquisition of interest was William Grant & Son's acquisition of Drambuie.
Limited M&A potential
High prices show both the huge potential there is for international spirits brands but also the scarcity of brands, with many of them privately owned. The high prices paid for Beam by Suntory, for the majority stake in United Spirits by Diageo and, perhaps more ridiculously, for Whyte & Mackay by Emperador have encouraged all companies that want to sell to demand very high prices for their assets. Unless sellers are more realistic, or potential buyers less greedy, companies will shy away from acquisition.
Most international companies have gaps in their portfolios, either in category or geographic terms, and, with the exception of Beam Suntory, have money to spend. But, the question is whether there is something suitable out there for them to acquire. With Marnier Lapostolle, the owner of Grand Marnier, now wanting to rationalise the brand's distribution rather than sell it, there are no obvious companies to acquire. Any that do put themselves up for sale are likely to be relatively small.
Chief among the companies looking to buy should be Pernod Ricard. Now that it has become much stronger financially, it needs to strengthen to stop it falling too far behind Diageo. One area it could work on is its US portfolio of brands, for example, with a small-batch Bourbon. Or, it could strengthen its presence in regions where it is weak and looking to develop, such as Africa and Latin America, through the acquisition of a local company.
Organic Developments
With this year likely to be slow in terms of mergers and acquisitions, it will be interesting to see how companies' strategies develop in 2015. Will Beam Suntory start to broaden its geographic spread? How will spirits companies' manouevres in Africa develop? How will Edrington's major international push continue to develop? Will Bacardi manage to gain some stability at the top to develop a coherent strategy?
Perhaps the most relevant question to future mergers and acquisitions activity will be whether Diageo can start to turn around United Spirits and, like Pernod Ricard, create a portfolio of higher-margin and profitable brands in India. If it is able to do this, then the move will peak the interest of other international companies in the remaining independent Indian companies and mean potential activity into 2016 and beyond.
While there will be less blockbusting mergers and acquisitions activity in 2015, it will nevertheless still be interesting to see how the major international companies develop themselves during the year.
---