In this, the second part of just-drinks' coverage of its annual confidence survey, we analyse the results from the first seven of the survey's 22 questions.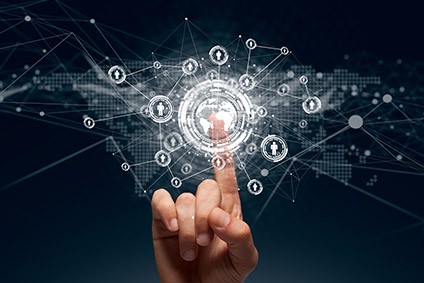 1. What is your outlook for the overall operating environment in 2018?
Source: just-drinks Confidence Survey, Dec 2017
There's an immediate sense of improving sentiment from a glance at the numbers behind this, the traditional first question of our annual survey. Levels of pessimism are at their lowest in three years, with only just over 17% of respondents forecasting a worsening operating environment in 2018. That's down from 24% last year and 22.6% the year before – but still well short of the 12% figure recorded in the 2015 survey.
Meanwhile, optimism – in the shape of those expecting an improving environment this year – is on the up, with a 46% share of responses. This still falls short of the 2015 and 2016 figures, but not by much, and it's a considerable improvement on the 40.6% share recorded in 2017. Those expecting little change remained in the mid-30s in percentage terms (36.7%, versus 35.3% last year).
What's happening here? It may simply be a reflection of our respondents becoming slowly acclimatised to the seismic political shocks – Brexit, Trump – that took place in 2016.
2. How do you view the outlook for consumer confidence in 2018?
Source: just-drinks Confidence Survey, Dec 2017
We've found in the past that the trends observed in the answers here broadly mirror those of question one. In the case of this year, that means a noticeably more positive outlook. Almost 44% of our industry sample expect consumer confidence to improve in 2018; that's down on 2016 (47%) and 2015 (50%), but a considerable improvement on last year's figure of 37.5%.
In a similar vein, levels of pessimism dropped somewhat, with only 17.6% of respondents expecting consumer confidence to worsen in 2018 – well down on the 27.2% recorded last year, but still a little above the 13% low recorded in 2015.
Again, the proportion of those expecting no change remained fairly constant at 38.5%, up a little on last year's figure of 35.2%.
The conclusion to be drawn from the first two, 'general mood' questions? A more optimistic drinks industry than last year, but only cautiously so.
3. What changes, if any, do you expect to see in commodity prices in 2018?
Source: just-drinks Confidence Survey, Dec 2017
The swing in responses to this key cost question has been one of the most seismic in our survey: Two years ago, only 36% of people expected commodity prices to rise in the year ahead. That figure expanded notably last year, hitting 53.6%, and that trend has continued into the beginning of 2018, with fully 61.5% now expecting cost increases in the year ahead.
By contrast, the optimists here are an endangered species, dropping to a new low of 4.7%, compared to 7.1% last year and 12% the year before. Those predicting little or no change have also contracted in number to 33.8%, versus 52% two years ago.
This pessimism may be partly based on a surprising year for commodities in 2017, when slack natural gas prices dragged global indices down. What goes down must surely rise again in 2017? That seems to be the fear for many of our respondents.
4. Will you seek to pass swings in commodity prices down the supply chain?
Source: just-drinks Confidence Survey, Dec 2017
Nothing much has changed here compared to last year or, indeed, compared to the beginning of 2016. Of those potentially affected by rising commodity prices, two-thirds said they would try to pass on the increased costs (or savings if prices fall), and one-third said they would not. That's a virtually identical picture to 2017 and 2016.
It is worth adding a health warning, however, to that analysis: 'seeking' to pass on any cost increase down the supply chain is not the same as being successful in doing so. The crux of this is, if costs increase, who pays the bill? The consumer? The retailer? The distributor? The producer? Such sensitive issues are a big test of commercial relationships.
5. Where do you expect competition to come from in 2018?
Source: just-drinks Confidence Survey, Dec 2017
This is now the third year that we've included this question, and a trend is now beginning to emerge: an increasing observed threat from domestic, rather than international, brands. In the past two years, the greatest competition was expected to come from existing international brands, followed closely by new domestic brands. But, this year, the share of responses highlighting these two categories was identical at just under 45% (not significantly different to last year in either case).
There was also a rise, meanwhile, in the number of respondents name-checking existing domestic or new international brands, both of which topped 40% (40.8% in both cases) for the first time.
Two years ago, there was a noticeably-greater perceived threat from international, rather than domestic, rival brands, but this narrowed to four percentage points in 2017 – and has vanished altogether this year: there was an 85.7% combined total response for all international, and all domestic, brands.
6. How has the UK's decision to leave the European Union affected your trading outlook for 2018?
Source: just-drinks Confidence Survey, Dec 2017
As in last year's survey, questions six and seven are 'one-off' items devoted to a significant recent political event; last year it was the election of President Trump, while this year it is related to the UK decision to leave the European Union.
It remains hard to quantify the 'Brexit effect', not least because Brexit is yet to happen, and because so much uncertainty surrounds the exact terms and cost of the UK's departure from the EU. Almost two-thirds of our respondents (63.7%) say Brexit has so far had no effect (positive or negative) on their outlook but, of those who have detected an impact, the response is plainly negative: 28.1% describe a worsening outlook, with only just over 8% of people citing an improvement.
Worse or better in what way? We'll get to that next.
7. If your trading outlook has been affected by Brexit, please explain how.
In answering this open-ended question, far more respondents described negative impacts, rather than positive (a ratio of 4:1, broadly in line with responses to question six).
The issues raised, however, are almost evenly split between the impact of the Brexit vote itself, and the economic and trade effects of the UK's eventual departure from the EU.
The top issue, by some distance, related to foreign exchange movements and the weakness of the pound (on both sides of the equation; a weak pound is a boon to UK-based exporters, but difficult for UK-based importers).
Another frequently-mentioned issue was the sheer uncertainty surrounding the Brexit process and the effect of leaving - but even more respondents highlighted the potential negative concrete effects of Brexit in terms of the economic impact on the UK, supply chain issues and difficulties in accessing the UK market, as well as the UK's own challenges in trading with the EU, and worsening consumer confidence.
On the flipside, the optimists cited the benefits of the lower pound, the opportunities for non-UK businesses (mentioned by an Irish spirits producer and a non-UK importer of top-end Bordeaux wine) - not forgetting the likely rise in business for consultants as companies struggle to understand what Brexit might mean to them.
---