With the end of the year looming, just-drinks takes a look back at 2016. Here are the ten most-read comment pieces written by our wine observers over the last 12 months.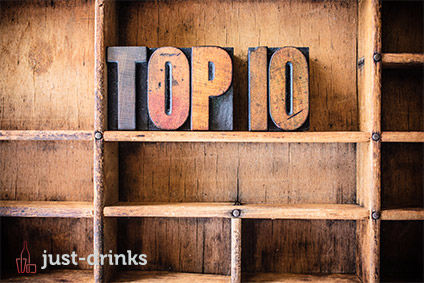 Looking through the mist, Chris Losh can see China's wine production efforts becoming of greater importance to the wine world than the country's potential to consume the stuff.
The non-Champagne sparkling wine sector is back on the rise. Research released late last year forecast that the category will bounce back from its slowdown in 2014 to hit new highs in the coming five years. One of the main drivers of recent growth is Prosecco. Indeed, in 2013, the Italian sparkling wine's sales overtook Champagne for the first time.
As the drinks world is lit up by new spins on established sectors, Chris Losh considers whether the wine category risks getting left behind by the International Bright Young Things.
This month, Chris Losh looks at Sauvignon Blanc, a varietal synonymous with - and dominant in - New Zealand. Has Sauvignon Blanc hit the top and had to stop?
I'm at something of a crossroads when it comes to knowing what it is that today's consumers - particularly Millennials - want to drink. On the one hand, the big spirits brands are targeting the demographic using heritage and authenticity while, on the other, Millennial wine drinkers appear to want their wine brands to keep things simple.
The other day, I had an interview with an Italian wine magazine where I shared some of my experiences as both a wine marketer and a winery owner. The journalist's questions got me thinking about the deep confusion around the term 'marketing'.
The UK's referendum rejection of the European Union is bad news for the wine trade, the UK and the EU itself, argues Chris Losh as he pores over the entrails of a slaughtered sacred cow in search of enlightenment.
For years, they said it couldn't be done. In wine, the theory goes, if you're playing a volume game then you can't all of a sudden make the switch to a value-focussed strategy. And, for a long time, they were right: Talk in recent years of getting consumers to trade up their wine choices has fallen on deaf ears. Within the space of just two years, however, Treasury Wine Estates has proved the theory wrong.
As long-standing a wine commentator as Chris Losh has seen trends come and go. But, how successful has the wine category been at following - or even setting - these trends?
When it comes to HR announcements, the departure of a chief executive always gets the juices flowing. Where are they going? Why are they going? Who is replacing them?
For the full list of just-drinks' Top Tens for 2016, click here
---