With the end of the year looming, just-drinks takes a look back at 2016. Here are the ten most-read comment pieces written by our spirits observers over the last 12 months.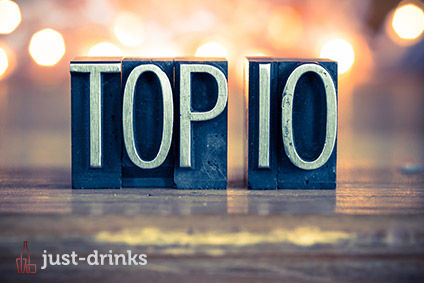 The world is so accessible nowadays, it is both overwhelming and tedious at the same time. It takes seconds to find out what is happening on the other side of the world. We know where people are, what they are eating, what they are wearing and what they are drinking.
As just-drinks white spirits commentator, Richard Woodard, noted earlier this month, we are experiencing a latter-day Gin Craze. But, here in the 21st Century, this is no Hogarthian excess: This boom in small batch spirits is a further manifestation of the global development of craft distilling. Far from slowing down, the craft distilling movement appears to be gathering pace and attracting ever greater interest from consumers and industry giants.
Considering the disparity of performances from Cognac brand owners in China, I've been looking at what's really happening within the country, and have been talking to some brands about their varying strategies and view of future prospects.
Brown-Forman's recent strategic moves represent a narrowing of the company's focus on its core strengths: Whisk(e)y in all its forms, with Tequila playing a supporting role. The big question now is whether that process should continue to its logical conclusion with the disposal of Finlandia vodka, a brand that has hardly been a star performer in recent times.
This month, spirits commentator Ian Buxton ponders the conclusions bandied about following the publication of Scotch whisky export numbers for the first six months of 2016.
As one of the drinks industry's more unpredictable booms continues, have we reached 'peak gin'? Not yet, suggests Richard Woodard, but new market entrants will have to be smart – or have deep pockets – if they're to cash in.
For years, rum was lined up to be the spirits industry's next big thing. And yet, for all the shining promise of the category's mix of heritage, mixability and positive lifestyle cues, that potential has never quite been fully exploited, particularly in the vital US market. Richard Woodard reports.
What is the best way to evaluate a spirits brand's performance? Is it all about volume? Is it about value? Or, is there more to it than that? Do some brands deserve extra credit for pioneering a new segment, over-achieving in their given sphere, transcending their category? Johnnie Walker is one name that ticks most - if not all - of these boxes; Jameson is, arguably, another. But, what about Patrón Tequila?
Earlier this month, at the annual CAGE conference in London, LVMH CFO Jean-Jacques Guiony presented an eye-opening look at how the luxury goods category operates. What can the spirits category learn from Guiony's observations? Ian Buxton takes a look.
This month, white spirits commentator Richard Woodard considers the present health - or lack thereof - of Pernod Ricard's flagship vodka brand, Absolut.
For the full list of just-drinks' Top Tens for 2016, click here
---