With the end of the year looming, just-drinks takes a look back at 2016. Here are the ten most-read comment pieces written by our beer commentators over the last 12 months.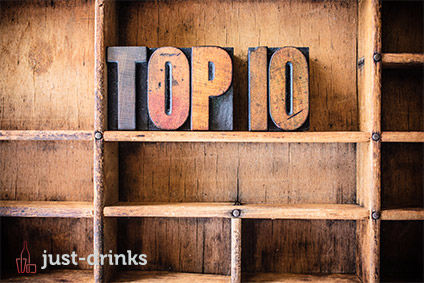 With pressure from above, from the global brewers, and from below, thanks to craft brewers, the 'world beers' segment has been feeling the squeeze of late. In his latest just-drinks column, beer commentator Stephen Beaumont considers how the mid-sized companies can ease the pressure.
It takes a lot for Heineken to meddle with its hard-won brand equity. So when it does, it's worth paying attention to the reasons why. Today, the company unveiled a new beer deemed worthy enough to wear the Heineken label. H41 has been available at Heineken's visitors centre in Amsterdam since December but from this month will roll out in Italy before hitting selected retailers in the Netherlands.
Is Carlos Brito's job in danger? No, this is not news of an Anheuser-Busch InBev investor revolt or management shake-up. I just played an interactive online game that supposedly gives a taste of management at the world's biggest brewer. According to the results, I'm in the top bracket of potential recruits - what the game terms as a "big show".
The Great American Beer Festival returned, earlier this month. just-drinks' beer commentator, Stephen Beaumont travelled to Denver to report from the three-day event and gauge the health of the beer category in the US.
Can you think of a global beer brand? One that is not hamstrung by being limited to certain regions? It's not easy. Indeed, Stephen Beaumont found it equally difficult, until about two weeks ago.
In the beer category, the aluminium can was until recently considered the bastion of the big brand. Here in the UK, this continues to be the case: There are still stacks of them flanking supermarket entrances in all their 20x44cl pack glory.
Back in the 1990s, a demographic peculiarity began to make itself apparent at beer festivals in the US and Canada. Rather than attracting what most would have considered the predictable scores of male beer drinkers, these festivals, heavily populated by what we then called 'microbreweries', began to be increasingly patronised by females.
This week, Anheuser-Busch InBev bought another US craft brewer, Devils Backbone. Two years ago, this news would have sparked a slew of interest. When AB InBev went on its 2014 craft brewery spree in an M&A-packed 12 months that saw it pick up Blue Point Brewing, Elysian Brewing Co and 10 Barrel Brewing Co, trade media - ourselves included - covered each buy with analysis, comment and follow-ups. This time around, not so much.
It's seven o'clock in the morning, and the gathering crowd already boasts a few dozen hardy souls. By the time sales actually commence in a few hours, there will be many times that number standing patiently in a line that will snake from the door down the block and likely around the corner. Or, at least, organisers hope the assembled throng will be patient – bad behaviour in lines such as these has been unfortunately growing increasingly common.
I'll spare you the 'Fat Lady' analogies but, if you have been hearing singing this week, it's likely to be Anheuser-Busch InBev staff in a good, post-deal-closure mood. Earlier this week, trading in SAB's shares came to an end, with the company's listings in Johannesburg and London being cancelled. The process that started 385 days ago has finally - finally - come to an end. Anheuser-Busch InBev has completed its acquisition of SABMiller.
For the full list of just-drinks' Top Tens for 2016, click here
---