With the end of the year looming, just-drinks takes a look back at 2018. Here are the top wine articles on just-drinks from the last 12 months.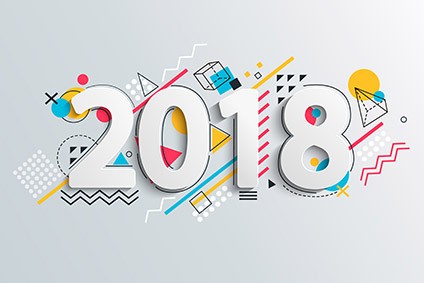 Soft drinks firms have long been under scrutiny when it comes to single-use plastic bottles. As the debate widens out to encompass more industries and all forms of sustainability, Chris Losh looks at what it means for the wine trade.
A supernova of activity, relatively speaking, in the wine industry earlier this year sent our wine commentator, Chris Losh, into a literary tailspin. Accolade Wines and Conviviality are to blame.
In late-March, Concha y Toro released its full-year results for 2017. The wine group posted a 1.2% sales rise for the 12 months, as its premiumisation strategy came to the fore. Here, just-drinks considers Concha's performance over the last five years.
Concha y Toro is now several years into a value-driven strategy; one in which it has been prepared to sacrifice volume, if necessary, in order to sustain workable margins. For an industry that's spent most of the last 30 years doing the opposite, it's a bold move – particularly from such an influential operator.
In mid-August, Treasury Wine Estates released its full-year results for fiscal-2018. The group saw its sales in the 12 months to the end of June rise in organic terms on the year-prior by almost 2%. Here, just-drinks considers TWE's performance over the past five years.
Chris Losh is looking to the future in this, his latest postcard from the far edges of wine. Our wine category commentator reports on how the consumer of tomorrow is shaping up.
Talk to most of the world's winemakers about the issue of weed and they'll probably launch into a discussion on the merits or otherwise of using pesticides in between the vine rows. Ask the same question in North America, however, and the answer is likely to take the conversation in an entirely different direction.
Fresh off the plane after a trip to China, just-drinks' wine commentator, Chris Losh, brings us his take on the category in the country and finds that the greater threat to success for the world's wine producers comes from within.
Of all the statistics bandied around at the Cape Wine exhibition in Cape Town in September, one in particular stood out: 37% of South African wineries don't make a profit. News & insights editor Andy Morton investigates.
Changes to the global climate have long had an effect on wine producers. Recent extremes, however, have upped the ante. Wine commentator Chris Losh considers the drought-affected landscape of today, and warns of how the situation will likely deteriorate tomorrow.
---