With the end of the year looming, just-drinks takes a look back at 2017. Here are the ten most-read comment pieces written by our soft drinks observers, led by category commentator Richard Corbett, over the last 12 months.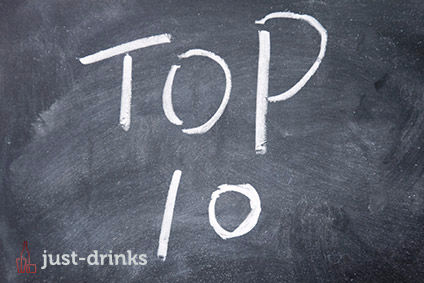 It's coming up to a year since the UK shocked itself - and Europe - by voting to leave the European Union. Article 50 has now been triggered and Brexit, we have been told, means Brexit. Richard Corbett considers the likely fallout of the UK's departure for the country's soft drinks industry.
Carbonated soft drink producers seem to be fighting a losing battle when it comes to sugar. Reformulating drinks with no- or low-calorie sweeteners has not worked out as planned. Smaller-size packages are boosting margins, but at the expense of volume. Apologising for sugar is not working; maybe, going in the opposite direction by celebrating sugar (and indulgence) could produce a different result.
This month, Richard Corbett considers Fever-Tree's dominance of the premium mixer segment. Is there still room for any competition? And, if so, who could take a bite out of the group's share?
Humans have been drinking vinegar for centuries, with the practice dating as far back as 400 BC when apple cider vinegar began to be used as a health remedy. The recent resurgence of apple cider vinegar as a health elixir has helped position drinking vinegar as a niche to keep an eye on. While it is still early, drinking vinegar is blossoming with new product launches from many influential functional drink companies.
Hot on the heels of the start of Coke Life's demise, The Coca-Cola Co has lined up a stevia-only version. But, how can the company ensure success this time around? Category commentator Richard Corbett has some suggestions.
There's a popular saying that goes "when it rains, it pours". Carbonated soft drink marketers know the feeling, as the segment's consumption declines seem to be never-ending. In the US market alone, per-capita consumption of CSDs is down by roughly one-third since 1999, according to GlobalData. A new burst of innovation in healthy carbonated drinks could accelerate those declines.
In the same month - April - that PepsiCo's knuckles got a consumer-driven wrap, Richard Corbett looks back at the adverts that have tested brand loyalty in the soft drinks arena.
The future of carbonated soft drink innovation may be closer than we think. The Japanese debut next month of Coca-Cola Plus – a fibre-enriched, fat-blocking, calorie-free soft drink – could be a sign of a shifting mindset among CSD companies away from removing the 'bad stuff' to adding more of the 'good stuff'.
There is plenty of optimism around the future of the global energy drinks category, says Richard Corbett. Here are his ten reasons why the sector will continue to flourish.
While the term craft continues to dominate many areas of the drinks industry, the soft drinks category appears to be immune to the concept. Richard Corbett considers the opportunity, and looks at those who come closest to donning the craft mantle.
For the full list of just-drinks' Top Tens for 2017, click here
---