With the end of the year looming, just-drinks takes a look back at 2017. Here are the ten most-read comment pieces written by our beer commentators - led by Stephen Beaumont - over the last 12 months.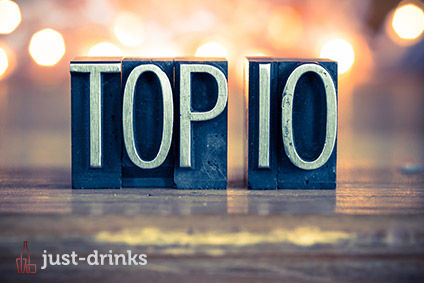 'Dry January' may be over for another year, but the concept continues to divide opinion. While some will be feeling proud of their achievement, others will have succumbed to the odd cheeky pint. The rest will just be relieved to have their mates back in the pub.
The general intention of Japan's drinks companies to break out of their domestic market has been a headline of the last six years, at least. January's confirmation that Kirin Holdings is looking to pull out of Brazil, however, shows the pitfalls of this strategy. Indeed, the fact that this is playing out in one of the fabled BRIC markets serves to bring the strategy into worrying relief.
Over the summer, two craft beer trade associations offered members promotional material designed to highlight their independent ownership status. Here, beer commentator Stephen Beaumont considers whether this means the end of the road for the much-debated 'craft' term.
When Heineken took full control of Lagunitas Brewing Co earlier this year, the Dutch brewer's management would have known full well what they were getting into: The two had already been in a 50/50 partnership for some months. Which is why Heineken shouldn't have been surprised in August when Lagunitas rolled out a new IPA brewer with components taken from cannabis.
On the surface, it looks pretty clear-cut. Give it a scratch, though, and there could be a little more to FEMSA's Heineken stake sale than first meets the eye.
Stephen Beaumont looks at the innovation record of the brewing multinationals and finds them heavily reliant on the smaller, craft players out there.
Craft beer has become the fastest-growing - and the most competitive - segment of the global beer market. With more than 1,700 craft breweries in the UK and over 5,200 in the US, the sector has a 12.3% market share of the total beer category and is starting to present a challenge to the growth of large breweries.
A theory has formed in the beer industry in recent months that the sheer range of brews on offer is leading to consumer fatigue. Stephen Beaumont considers the evidence supporting and countering this theory.
Rarely a week goes by without the multinational brewers being given a hard time by someone or other. However, a flare-up in the UK in September caught the attention of Stephen Beaumont.
Amid all the furore each time another craft brewer joins the other side, Stephen Beaumont explores the strategy behind the larger players' forays in the segment.
For the full list of just-drinks' Top Tens for 2017, click here
---