With the end of the year looming, just-drinks takes a look at the top trends that bubbled up in 2018 and are set to shape 2019.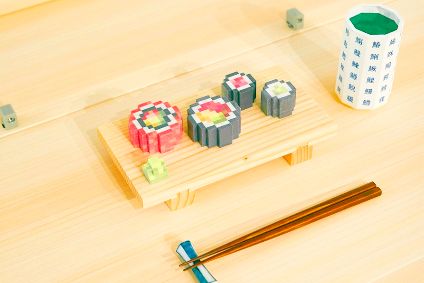 'Healthy alcohol' - the trend to watch in 2019?
The prospect of 'healthy alcohol' may sound like an oxymoron, given new global health warnings about alcohol consumption. Earlier this year, a study published in The Lancet concluded that there is no safe level of alcohol consumption. Against this backdrop, alcohol companies are doubling down on efforts to ameliorate health concerns with a new generation of healthy alcohol, and the segment looks set to be a major new trend for 2019.
Six of the biggest trends in online shopping
In October, research group IGD held a digital retail conference in London, with some of the biggest etailer and online companies presenting on the channel's top trends. just-drinks brings you the low-down on the six biggest talking points from the event and what you need to know to be ready for the digital future
"Forget what you think you know about retail" - omni-channel is the future - Trend Hunter Future Festival
Omni-channel is the latest buzzword in retail circles, with Alibaba's 'new retail' concept in China, Hema, one of the leading players in creating a crossover between on- and off-line shopping. In September, consumer insights company Trend Hunter warned that the ability to switch between on- and offline as easily as possible will not only be a part of the retail landscape, it will be essential to the future of retail.
Six trends shaping the future of the beverage industry - just-drinks at Brau Beviale 2018
Brewing industry exhibition Brau Beviale returned to Nuremburg this November after its traditional fallow year to allow space for Munich's quadrennial Drinktec. just-drinks was there to report on the latest trends in the beverage packaging and production industry and speak to both the established players and the up-and-coming firms shaping the future of drinks. Here's a run-down of what we found.
Six companies that are shaking up the non-alcoholic drinks category
In October, mindful drinking consumer group Club Soda held its Mindful Drinking Festival outside of London for the first time. just-drinks visited the event in Glasgow to speak to some of the beverage companies helping to mark out the future course of the growing non-alcoholic category. From "no-sin gin" to vinegar drinks, here's a selection of what we found.
Eleven consumer trends for 2019 – Trend Hunter Future Festival
As part of its Future Festival in Toronto this September, consumer insights company Trend Hunter laid out what it expects to be the key trends for 2019. Here, deputy editor Lucy Britner highlights the top picks for food and drinks.
Blockchain to clip marketing power of alcohol giants - Ambrosus CEO
Blockchain will rebalance the marketing strength of leading spirits and wine firms in favour of smaller distillers and growers by taking claims for authenticity out of their hands, a company that works with the technology has said.
Micro-influencers - the future of consumer engagement for brands? - Trend Hunter Future Festival
Brand owners should look to micro-influencers in the social media realm in order to drive consumer awareness, the president of consumer trends specialist Trend Hunter has recommended.
Three cocktail trends for 2019 – Diageo's World Class bartender competition
Consumers will continue to value quality over quantity when it comes to drinks, according to Diageo.
2019 - The year of at-home drinks machines
As in-home technology becomes increasingly sophisticated, consumers continue to look for ways to entertain in their own space. Here, just-drinks looks at the rise of at-home drinks dispensers and where they fit into the future of home consumption.
---