With the end of the year looming, just-drinks takes a look back at the top trends that bubbled up in 2017 and are set to shape 2018.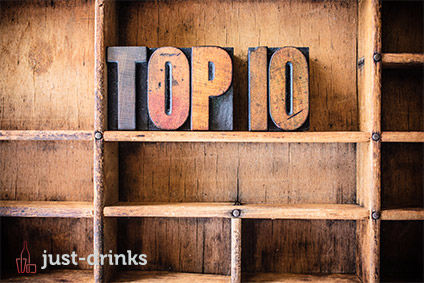 Among the talk at the on-premise Tales of the Cocktail conference in the UK this April, the consensus appeared to be that vermouth is once again gaining momentum. Indeed, the segment has been tipped by many industry observers as one to watch in the coming years.
Ben Cooper talks to Nigel Hollis, chief global analyst at Kantar Millward Brown, and considers the degree that growing support for nationalist and anti-globalist politics could affect the consumer appeal for international and imported brands, to the benefit of local products.
The jury may still be out on whether or not cannabis will eat into beer sales but what is clear is that drinks firms are starting to see opportunities within the increasingly widespread cannabis category. From Constellation Brands' US$191m bet to the opportunities for marijuana in the functional drinks space, cannabis will continue its high.
Soft drinks firms are facing more pressure than ever over the recycling of plastic bottles, while brewers are racing to meet evermore stringent water usage targets. Meanwhile, TV programmes such as Blue Planet in the UK and adverts from the likes of SodaStream ensure consumers are acutely aware of what plastic does to the planet. Sustainability is no longer a trend so much as it is a necessity.
Today's consumers are increasingly striving to achieve balance, which means they are seeking to make the most of their experiences. The 'drink less but better' mantra has never been so relevant. Optimisation also feeds in to experiential marketing - consumers don't just want a drink, they want an experience.
While some apps help sustain nightlife, others can be more disruptive. The on-premise acts as a shop window for brands, so what happens when people don't need to visit the shop? "Services like Deliveroo, MiniBar, Uber Eats all have the opportunity to disrupt this business model by sending drinks directly to consumers," says Bacardi's head of brand advocacy Jacob Briars. "What will that do to the really vibrant bar and restaurant scene that has built up over the last ten years?" The shift away from traditional retail towards online is also well-documented. IWSR senior analyst Tim Simmons believes cloud-based voice services, such as Amazon's Alexa, will move the shopping experience even further away from physical shops.
Communicating ethical positions through brand marketing can offer significant new opportunities to build brand loyalty but, Ben Cooper writes, belief-driven consumers expect companies to act in accordance with those beliefs, and not just espouse them.
After years of trying - and failing - are the drinks industry's attempts to educate consumers finally falling on open ears?
While virtual characters endorse brands, the world of virtual reality is also changing the way people socialise and may even change the way they drink and visit bars. "The rise of digitally-enabled virtual socialising, although in early stages of development, will create fresh opportunities for the drinks industry to explore the possibilities of the digital world and beyond," says Diageo's global future & culture planning director, Zoe Lazarus.
A new generation of non-alcoholic drinks, and the growth they are achieving, is deservedly generating excitement in the drinks sector. Meanwhile. the desire to moderate seems more prevalent among younger consumers - while Millennials are believed to avoid excessive drinking for fear of shame on social media, Generation Z consumers have other concerns. Will Rowe, CEO of marketing consultancy Protein adds 'mindfulness' to the mix.
For the full list of just-drinks' Top Tens for 2017, click here.
---