With the end of the year looming, just-drinks takes a look back at what proved popular on the site in the trends area during the last 12 months.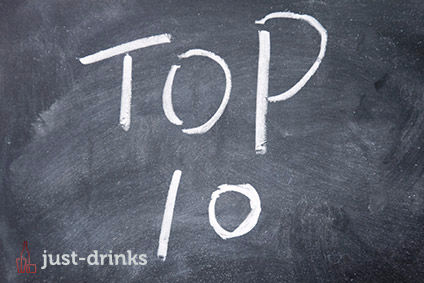 Here, Spiros Malandrakis, alcoholic drinks analyst at Euromonitor International, shares his forecasts of the trends that will shape the alcohol industry in the year ahead.
In the latest of his consumer trends articles, Ben Cooper highlights the potential still on offer for drinks companies from the Baby Boomers out there.
Two key trends emerged at this year's Category Management Conference, held in London last week: The rise of e-commerce and the importance of convenience.
A desire for convenience will continue to drive global beverage trends as consumers look to new formats and e-commerce, a new report has said.
Following a preview of its inaugural Drinks Report at the Global Drinks Forum in Berlin earlier this year, creative agency Protein has this week released the full document. The Drinks Report is an offshoot of the company's wider Audience Report, which surveys 5,100 so-called early adopters* in 10 'cultural capitals'. Here, just-drinks pinpoints some of the key trends that so-called 'early adopters' are setting for beverage consumers.
Rapid and constant connection to the Internet has already transformed how consumers interact with the market, but the digital revolution is by its very nature a continuing phenomenon. In this month's Consumer Trends, Ben Cooper investigates the link between a recent multi-billion-pound tech deal and the Moscow Mule.
Drinks and brands that do not centre around one gender will drive future trends, industry observers believe, as modern consumers look to avoid stereotypes.
Reconciling two prevalent trends in the alcohol sector – moderation and premiumisation – represents one of the critical challenges facing alcohol marketers, writes Ben Cooper. Particularly as they seek to attract and retain young adult consumers.
The on-premise channel remains a key testing-ground for new drinks products and has always pointed the way for trends in the wider beverage arena. Ben Cooper looks at some recent research and examines why on-premise trends are so influential.
In this month's Consumer Trends spotlight, Ben Cooper examines consumption itself and asks whether government statistics in the UK published earlier this year, coupled with observations by the head of sustainability at Ikea, signify slowing demand for consumer goods.
For the full list of just-drinks' Top Tens for 2016, click here
---