With the end of the year looming, just-drinks takes a look back at 2016. Here are the ten biggest news stories on just-drinks in the last 12 months.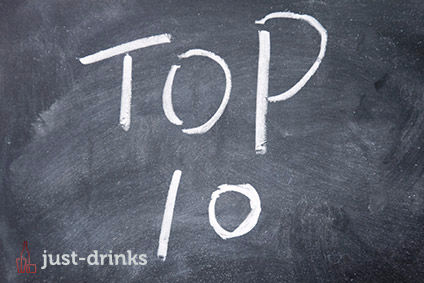 Ratings firm Moody's has handed Diageo victory in a credit run-off against spirits rival Pernod Ricard.
The head of Remy Cointreau has said Donald Trump's plans to lower corporation tax in the US could benefit the luxury brands category in the country.
Accolade Wines has confirmed reports that its CEO, Paul Schaafsma, is set to step down in the coming months.
The CEO of The Coca-Cola Co, Muhtar Kent, has announced his intention to step down from the role early next year.
Brown-Forman has agreed to sell its Southern Comfort and Tuaca spirits brands to Sazerac in a deal worth US$543.5m.
Anheuser-Busch InBev's executive committee will retain only one SABMiller employee as it prepares a clear-out of the takeover target's staff and global offices.
Diageo's reliance on the US spirits market is less a concern and more a benefit, the company's CEO has told just-drinks.
Diageo CEO Ivan Menezes has said Brexit will not affect Scotch exports, and instead is an opportunity to open up whisky to new markets.
The Coca-Cola Co is to change tack on its Coke Life distribution in Western Europe, downgrading the newest Coca-Cola trademark innovation to one that targets only to a "niche" group.
Anheuser-Busch InBev CEO Carlos Brito has suggested that the US explosion in craft beer brands may be nearing an end, saying that consumers "get a bit tired of choice".
For the full list of just-drinks' Top Tens for 2016, click here
---