With the end of the year looming, we take a look back at 2018. Here are the ten biggest interviews to appear on just-drinks in the last 12 months.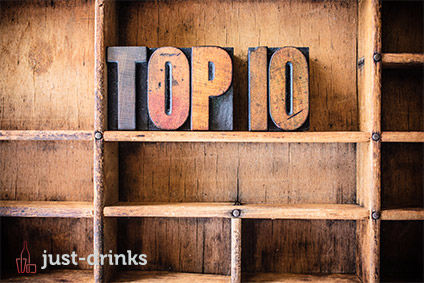 10. "Havana Club belongs to Cuba" - Cuba Ron Corp president Juan Gonzalez
It has been 25 years since Pernod Ricard created a joint-venture with the Cuban Government to bring the Havana Club rum brand to international markets. In June, just-drinks visited Havana to speak to the two men who currently spearhead the JV, Havana Club International CEO Christian Barré and Juan Gonzalez, the president of Pernod's partner, Cuba's Cuba Ron Corp. In the second of a two-part series, news & insights editor Andy Morton went to Cuba Ron's Havana HQ to speak to Gonzalez, who has led the state-run entity for the last eight years. During their time together, Gonzalez talked about the Government's relationship with Pernod, its hopes of an end to the US trade embargo and why he believes that Cuban rum does not belong to Bacardi.
9. The Jamaica effect - How Appleton Estate is premiumising rum - Campari Group CEO Bob Kunze-Concewitz
In January, Campari Group CEO Bob Kunze-Concewitz cut the ribbon on a new US$7.2m visitors centre at the Appleton Estate rum distillery in Jamaica. Afterwards, just-drinks sat down with him to talk about how the new centre will affect the Appleton brand, what the industry can learn from Jamaica and why it may take ten more years before consumers properly understand rum's ageing process.
8. "Consumers know that brewing locally means less transportation and fewer carbon emissions" - Carlsberg CEO Cees 't Hart
Carlsberg CEO Cees 't Hart has long been vocal about his company's commitment to sustainability. In June, he called the decision by US President Donald Trump to pull the US out of the Paris Climate Agreement a "call to action" for governments and businesses. In the same month, Carlsberg set out plans to eliminate carbon emissions and halve water usage across all of its breweries by 2030 as part of the company's Together Towards Zero programme.
7. "Some in the wine industry need to acknowledge that businesses need to make money" - CHAMP CEO John Haddock
In April, Australian private equity group CHAMP announced the divestment of Accolade Wines to The Carlyle Group for AUD1bn (then US$768m). The news marked the end of CHAMP's association in wine, which started in 2011 when it bought 80% of Constellation Brands' Australian and UK wine operations for AUD290m (then-US$290m). Having spoken to CHAMP CEO John Haddock at the time of the purchase, it seemed only right for just-drinks to grab him for one final chat, to find out what CHAMP is passing over, why they're selling and what wine lessons the group learnt over the last seven years.
6. "In other companies, it would have taken us three years to do what we have done in past six months" - Stoli Group CEO Hugues Pietrini
The head of Stoli Group, Hugues Pietrini, came to London in February. While in town, news & insights editor Andy Morton met him for lunch to talk about executive churn, the prospects for Stolichnaya and Stoli's continued expansion into other spirits sectors.
5. "The consolidation of the spirits industry is not over" - Pernod Ricard's CEO of EMEA & LatAm, Gilles Bogaert
In July, Pernod Ricard's former MD of finance, Gilles Bogaert, moved to head up the group's Europe, Middle East & Africa and Latin America division. just-drinks sat down with Bogaert at the company's Capital Markets Day in China to talk about the job transition, the future of M&A and how data has changed the business.
4. Free Craigellachie 51 YO, Bacardi's single malts strategy and a tough stance on age statements - Bacardi's global brand director for malts, Ian Taylor
In October, Bacardi released a 51-year-old single malt Scotch from its Craigellachie distillery in Speyside, Scotland - the company's oldest single malt release so far. In a rare move, Bacardi has chosen to give away the expression free of charge. In an exclusive interview with just-drinks, the company's global brand director for malts, Ian Taylor, outlined the strategy behind the decision and sheds some light on Bacardi's play in single malts. The company acquired Aberfeldy, Royal Brackla, Aultmore, The Deveron and Craigellachie as part of John Dewar & Sons in 1998, and launched them in 2014.
3. "The future isn't to get concerned about monolithic brands like Bacardi and Smirnoff, but to encourage and focus on the innovators" - Amber Beverage Group CEO Seymour Ferreira
Amber Beverage Group is a good example of a mid-tier alcohol company. Part of the SPI Group, the company employs around 2,000 across its production sites in the Baltics, Russia, Mexico and the UK. It also distributes global brands including its own Riga Black Balsam and Moskovskaya vodkas across the world. According to CEO Seymour Ferreira, Amber prides itself on having global reach while remaining small enough to be as agile as a start-up. In October, just-drinks sat down with Ferreira to talk about how to compete with the giants of the industry, the difficulties of finding good distributors and why cannabis and low-alcohol offer attractive growth for the future.
2. "We can handle Brexit in our stride" - Diageo CEO Ivan Menezes
On the day that Diageo released results for the first half of its fiscal-2018, just-drinks spoke to group CEO Ivan Menezes about the geopolitical issues on the horizon, Bacardi's takeover of Patron Tequila and what on earth Jane Walker will be.
1. just-drinks meets Anheuser-Busch InBev CEO Carlos Brito
A notoriously-reluctant interviewee, Carlos Brito sat down with just-drinks to talk about the brewer's learnings from SABMiller, the trends set to shape the future for the beer category and which bets the group has put down on potential growth opportunities going forward.
Click here for just-drinks' full review of 2018
---