With the end of the year looming, we take a look back at 2017. Here are the ten biggest interviews to appear on just-drinks in the last 12 months.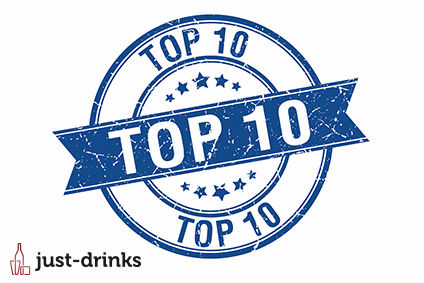 On the day Diageo in July that Diageo released its full-year 2017 results, just-drinks spoke to group CEO Ivan Menezes about regional challenges, product innovation and acquisition strategy.
May saw just-drinks visit Ukraine, as a guest of Global Spirits. just-drinks sat down with the group's founder & owner, Eugen Chernyak, to talk about his firm's US ambitions, the ongoing battle to preserve Ukrainian 'Cognac' and the importance of quality.
In October, William Grant & Sons inaugurated a new grain distillery and bottling plant at its Tullamore Dew Irish whiskey site. The opening ceremony, held on a windy, rainswept afternoon in central Ireland, was one of the final stages in the group's Irish whiskey venture, launched when it bought the Tullamore Dew brand in 2010. In that time, the company has built a greenfield distillery in the brand's original home of Tullamore, including a malt whiskey distillery that started production in late 2014. Under Irish whiskey rules, those first casks are now of legal age. But, it is the new grain distillery that will do most of the work at Tullamore, creating the triple-distilled grain spirit needed to compete in the increasingly-competitive Irish whiskey market. Ahead of the opening ceremony, just-drinks sat down with William Grant CEO Simon Hunt and Tullamore Dew's global brand director, Caspar MacRae, to discuss Tullamore Dew's future, the importance of innovating with stock and why new technology should never get in the way of a consistent brand story.
In May, just-drinks met up with the CEO of Australian Vintage, Neil McGuigan. The wine company hit the headlines earlier that month, as it secured a Chinese partner through a stake sale. In part one of our two-part interview, McGuigan discusses the thinking behind this, as well as considering the importance - or otherwise - of the UK market for Australian Vintage, particularly as the country - and the company - deal with the fallout of last year's EU referendum.
When premium mixers firm Fever-Tree launched its IPO in late-2014, shares were priced at GBP1.34. Following the release of 2016's results in late-March, Fever-Tree's shares are trading at over GBP15. just-drinks sat down with the company's founders, Charles Rolls and Tim Warrillow, who still own 21.8% of the company, to explore the reasons behind Fever-Tree's success.
With the job title consumer futurist, Will Higham has made a career out of telling companies what direction their consumers are heading in. Earlier this month, just-drinks met with him to learn how he goes about forecasting the trends of the future. In part one, we look at how Higham makes his predictions, and the ongoing obsession with Millennials.
In 2013, Belvedere entered administration after falling into debt thanks to its purchase of the Marie Brizard liqueurs brand. Four years later, the French spirits company - renamed Marie Brizard Wine & Spirits - is debt free. What's more, its William Peel Scotch whisky has just become the top-selling spirits brand in France. Couple that with an entry into China and you have a company back on the up. just-drinks spoke to Marie Brizard's CEO since 2014, Jean-Noël Reynaud, about how he has turned the firm around by shunning premiumisation, as well as the benefits of Brexit. We also asked: Whatever happened to Bruce Willis?
In early-March, Bacardi unveiled its CEO succession plan that will see Mahesh Madhavan, the current regional president for Asia, Middle East & Africa, become regional president for Europe ahead of replacing Mike Dolan in April next year. In an exclusive two-part interview, just-drinks speaks to Madhavan about his career to-date, and looks at the mechanics of the succession plan.
In February, Treasury Wine Estates reported another strong set of figures, with half-year sales jumping by almost a quarter and net profits more-than-doubling. Following the release of the results, just-drinks spoke to CEO Michael Clarke about the numbers, and how he has managed to turn around a company that less than three years ago took an impairment charge of almost US$250m.
Alex Ricard came to London in February to discuss the group's latest half-year results. just-drinks sat down with Ricard following the press conference to look at both the numbers for the first six months of fiscal-2017 and Ricard's tenure so far, since assuming the leadership in early-2015. In an exclusive two-part interview, Alex considers Pernod's positions in India and China and shares his thoughts on pricing and the role it plays in a company's approach to premiumisation.
For the full list of just-drinks' Top Tens for 2017, click here
---