With the end of the year looming, just-drinks takes a look back at 2016. Here are the ten most-read interviews on just-drinks in the last 12 months.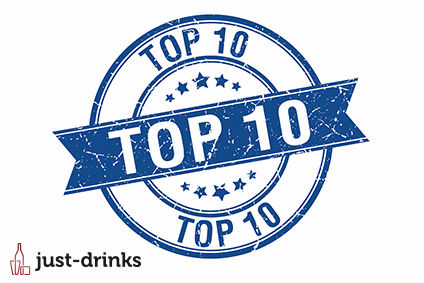 Last weekend, news broke of yet another craft brewery acquisition by Anheuser-Busch InBev. This time, however, it was not in the US but in Italy. Birra del Borgo is a small-yet-innovative brewer in Borgorose, a town in the central province of Rieti.
Last month, UK producer Seedlip launched the second expression in its range of self-described "non-alcoholic spirits". Seedlip Garden follows the launch in November of the original Seedlip, which sold out three times in high-end London retailer Selfridges and has caught the attention of bartenders with its positioning as an adult-aimed, non-alcoholic base for cocktails
Since forming in 1978, privately-owned Halewood Wines & Spirits has quietly carved a niche in the UK's beer, wine, spirits and RTD categories, through the Lambrini, Red Square vodka and Crabbie's Alcoholic Ginger Beer brands. However, performance has suffered in the years following founder John Halewood's death. In the first of a two-part interview, group CEO Stewart Hainsworth talks to just-drinks' deputy editor, Lucy Britner, about his vision for the group's future growth as well as Russian oligarchs and the company's recent stake purchase in The Pogues Irish whiskey.
Last year, Heineken secured a return to the European sports stage for its Amstel brand. Having called time on its ten-year sponsorship of the UEFA Champions League football competition in 2005, Amstel has just completed the first of a three-year tie-up with the slightly lower-profile Europa League football tournament. Replacing Amstel as Champions League sponsor? Why, it was - and continues to be - brand Heineken. Last month, Olly Wehring travelled to Switzerland to meet Walter Drenth, the group's senior global director for international brands, before being forced to endure his team's defeat that evening to Seville in the Europa League final.
Talking Rain has grown sales from US$10m to $659m in just five years thanks to the success of its Sparkling Ice flavoured water brand. In the first of a two-part interview, just-drinks sits down with CEO Kevin Klock to discuss taking on Coca-Cola and PepsiCo, global cola fatigue and the glories of first-mover advantage.
In July, Diageo turned its previously-combined Middle East & Global Travel Retail division into a standalone GTR unit. At the same time, TR head Doug Bagley stood down and was replaced by Dayalan Nayager, Bagley's European TR regional leader. Last month, at the Tax Free World Association exhibition in Cannes, just-drinks caught up with Nayager to find out how the new structure was working, as well as his thoughts on the overall state of the GTR channel.
In this month's just-drinks interview, managing editor Olly Wehring meets up with Paul Schaafsma, a wine industry veteran of almost 20 years, who moved up last year to become CEO of Accolade Wines.
In the first of a two-part interview, Diageo's global head of beer, Mark Sandys, talks to just-drinks' Lucy Britner about craft breweries, the company's new Open Gate Brewery project and why innovation is a growing part of Diageo's beer business.
Bulldog Gin is a brand on the rise in a category on the rise. Earlier this month, just-drinks met the company's founder & CEO, Anshuman Vohra, in London, to consider Bulldog's history, the potential for the premium gin segment and how to navigate the hurdles that face spirits start-ups.
Bob Kunze-Concewitz has seen a lot in his time with Gruppo Campari. Having joined the company from Procter & Gamble in 2005, when he came on board as CMO, he'll celebrate a decade as group CEO in May next year. In that time, he's seen Campari's fortunes rise, fall and rise again as drinks trends have come and gone. He's also been at the helm during an active period of M&A, not only for Campari specifically, but also within the spirits category generally. Late last month, just-drinks editor Olly Wehring met up with him on a visit to London.
For the full list of just-drinks' Top Tens for 2016, click here
---