IT strategy as a key competitive factor for Consumer Packaged Goods businesses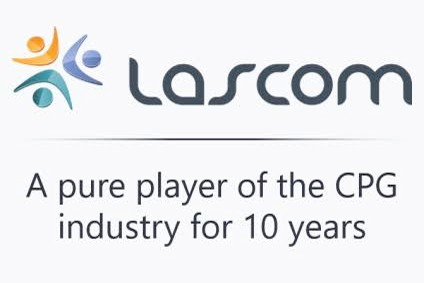 Digital transformation: meet functional requirements while avoiding departmental siloing
Information technologies (IT) went from simple accessory tools to key strategic supports and now play a central role in companies' evolution. It must provide a smooth flow of information between all parties of the company's ecosystem and be agile enough to keep with the hectic pace of the CPG (Consumer Packaged Goods) market.
In the 2000s, the "all-in-one" approach ruled the IT landscape and guaranteed the information continuity between the different departments of the company. But provided features were too generalist to properly answer their specific needs. It was followed by an opposite trend in the 2010s: "best of breed". Software solutions provided features perfectly matching the operational issues of the company's teams but could hardly communicate with one another.
Choosing a solution on the sole criteria of its functional scope leads to an ever-increasing number of applications. This increases segmentation throughout the company hence curbs collaboration between services and drastically slows down productivity. Let us have an example!
If the company deploys one solution to manage requests for proposal and one other to manage non-compliances, teams will not be able to identify and record supplier quality issues simultaneously to the procurement process. Needless to say, not spotting a deal-breaker point before the critical stages of selection and negotiation may jeopardize the entire design chain.
Specific software is an obstacle to:
A smooth and continuous new product development (NPD) process
Reliable information throughout the design chain
A consistent overview of the ongoing projects
Thus, it is crucial to select software solutions adapted to every field of expertise (Research & Development, logistics, sales, manufacturing, etc.) and able to interconnect with one another around a central information management backbone. This is the only way to build an efficient, comprehensive and sustainable information system for your company.
But factually, many companies did not, or could not, properly plan their digital transformation.
How does that transpire in today's food & beverage manufacturers landscape?
Design Chain, a poorly supported value generator
Staying competitive without digital is a myth. The necessity of digital transformation cannot be questioned anymore. But manufacturers do not face it with the same dedication or results.
Historically, the software market has been a monolithic oligopoly for many years, proposing only a restricted number of expensive solutions that Small and Medium Businesses (SMBs) could simply not afford. The rising Software as a Service (SaaS) technology and new business models (freemium, pre-packaged software, etc.) enabled publishers to propose solutions accessible to these SMBs. However, the software market has not evolved homogeneously.
While a product follows the stages of design, production, selling and after-sales, companies actually put their IT priorities in the opposite order, looking for immediate or short-term return on investment. Customer Relationship Management (CRM) and Enterprise Resource Planning (ERP) were the first software categories to benefit from it and, thus, being adapted to SMEs' needs and means. This helped companies of all sizes to optimize these later steps, from production to after-sales. In the meantime, the Consumer Packaged Goods (CPG) market paced up and kept on pressuring manufacturers and retailers to relentlessly innovate, speed up time to market and maximize margins. This pushed food & beverage companies to shift their focus to what was left to optimize: the design chain.
Digital transformation advancements profiles:
Companies resisting digital transformation
Companies aware of its importance and planning to act on it
Companies initiating first concrete actions
Companies leading established projects and observing results
Companies that have successfully integrated digital both in internal processes and commercialized products and/or services
What about you? Where is your organization at?
Collaboration and information continuity as key factors of success
One of the major challenges of new product development projects is to properly orchestrate all the stakeholders under seasonal deadlines.
First, stakeholders are both internal (marketing, packaging, research & development, procurement, quality, regulatory affairs, etc.) and external (raw material suppliers, testing laboratories, creative agencies, etc.), which requires a dedicated solution ensuring the respect of user rights and a seamless flow of information. Here, the key is collaboration.
Secondly, food & beverage CPG companies' market special products for seasonal events (Super Bowl, Christmas, movie releases, etc.), update their current portfolio accordingly to regulatory evolutions and fiercely compete over emerging consumer trends (vegan, cannabis infused, free from, etc.). This pressures time-to-market and compels companies to approve documents and take decisions faster, automate or delegate nonvalue added tasks, accurately monitor everyone's mission and reduce human error rate. Here, the key is information continuity.
Recipe formulation & prototype management, artwork development & review, raw material & packaging specification portal, nutrition facts label generation, ingredients and claims regulatory screening, non-conformities management… All these critical tasks and missions take place during the design process and can either lead to your new product's failure if not completed properly or become powerful competitive assets if handled through dedicated solutions.
"Where do I start now?"
Here comes the most legitimate and frequently asked question:
You need a specific software delivering advanced features and able to evolve synchronously to your IT system if you:

identified a very delineated set of needs and are looking for a conveniently scaled solution

And/or

deployed an integrated cross-company solution which lacks specific functional scopes and want to fill in the gaps
Example
You implemented a project management software and made it the core element of your IT system. To make the most of it, you adapted your methods by considering every mission as a project, whether it is new product developments, (completer). You now have a centralized and unique cockpit to monitor all the company's strategic activities. However, teams still complain about the lack of information accuracy and regularly have to double-check it, which brings frustration and loss of time. In this case, you need to look for an Electronic Document Management (EDM) software to compensate its flaws.
You need a cross-company software providing a comprehensive and persistent enough functional scope if you:

identified holistic needs of high strategic importance and want to collaboratively engage all affected teams

And/or

built your entire IT system choosing successively specific software solutions and suffers from the flaws it leads to
Example
You hopped on the digitization train to no be left behind and agreed to equip every one of your strategic teams with a dedicated solution. Everyone has been happy to work in its own familiar environment, unpolluted by the interference of other teams and their radically different ways of working. Every single team claims to work significantly faster but projects surprisingly last as long as before. Your teams have digitally isolated themselves and cannot properly communicate anymore. They have to translate other teams' vernacular, format the data, craft build API between different solutions, etc. In this case, you need to realign your different business units around a unique information management backbone, from which you can add dedicated features for specific needs.
Product Life Cycle (PLM) as a comprehensive approach
The ten years we've spent alongside food and beverage industry players taught us that the needs around product development fall into two categories: support the corporate strategy and solve department-specific challenges.
Innovation is the first category's major challenge. Consumers having increasingly strong and versatile requirements, controlling the time-to-market and collaborating seamlessly have become keys to successfully expanding or renewing the product portfolio. In the design chain, department-specific challenges cover a wide span of operational issues: formulation facilitation, compliance screening, product approval, quality testing, product specification management, labeling creation and so on.
These matters are deeply intertwined in the day-to-day considerations of any organization. Not knowing how to disentangle this never-ending wool ball and because of budget or calendar limitations, companies too often look to solve these issues one after the other with a dedicated solution for each one of them. The successful way, however, is to eradicate any disruption along the design chain, from the marketing brief to the final product validation.