Earlier this month, just-drinks sat down for a rare chat with Anheuser-Busch InBev CEO Carlos Brito. In this, the penultimate in our four-part exclusive interview, we look at why Brito believes volume still has a big part to play in the global beer category, why choice in the beer aisle continues to challenge brewers and where the shampoo industry has lost a customer.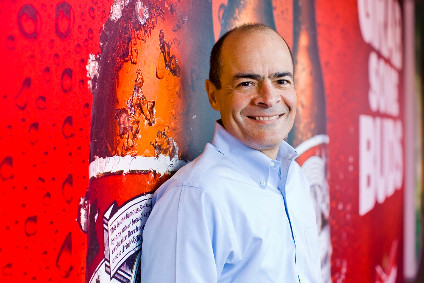 In the second part of our interview, we touched on the historical role of volume as the main growth driver in beer. Much as Brito is keen to play the 'premiumisation' card, there's no getting away from the fact that A-B InBev continues to rely on its larger, (relatively) cheaper offerings to drive sales.
Frustrating, huh?
"Today, more than ever, you have to think portfolio," says Brito. "If you want to be with your consumer as they go through the occasions and market-maturity models, you have to have a portfolio of brands, you cannot be based on just one or two. In the past, you could do this and do it very well. Today, you have to have scale brands, but you also have to have more niche brands because there's fragmentation out there."
This diversification of the beer category, Brito believes, is the new normal. "I don't think this is going to revert. Because of access to information, consumers are getting more used to expecting that they can have anything they want. If they see something that people are drinking in Japan, they're saying: Why can't I have it here in the UK?"
How far can this portfolio diversification stretch? "Of course," Brito adds, "there are limits to it - shelves are limited, real estate's limited, you can't have four steaks a day - but people like to have the idea they can purchase everything they want.
"But, 90% of their purchases are their go-to brands. That's the thing we cannot lose sight of. You can get lost in more assortment, more SKUs, more segmentation. That does not necessarily mean more business. Retailers see that all the time. If you take off one facing of Budweiser in the supermarket, and you start putting in all sorts of craft brands, you're going to lose sales. That craft brand is part of the mix, for sure, but it will sell, maybe, one six-pack a month, but will have taken the facing of something that sells 50 six-packs every day."
Indeed, Brito believes that, in trying to give the consumer what they want, the retailers risk over-stretching themselves. "Some retailers thought that as they went broadening their assortment, they'd make more money," he says. "Instead, they had to invest in more working capital for more inventory, shelves became harder to keep replenished, they needed more people. Sure, they were doing what consumers want, but there's a limit to that.
"Like anything in economics, there is a point of diminishing returns. You're still in the same business, but your cost structure is much bigger. There needs to be a happy medium, where things are maximised as opposed to beyond the point of maximumisation."
"We believe a good company should be an 'and' company, not an 'or' company"
For brewers, then, volumes are going nowhere - even if there is more fun to be had focusing on value. "Of course," Brito concedes, "volume is important. We believe a good company should be an 'and' company, not an 'or' company. We want quality and efficiency. We want more SKUs and we want efficient production lines. We want the things that a lot of people think go against each other. Great companies are the ones able to do this and the other. So, yes, we want volume and profits. As long as you have 'and', not 'or'. If all you have is volume and no profit, I'm not interested. Profit going forward and lose share? Not interested. It's a combination.
"I would like to have a category that grows volume and grows dollars. Beer on a global basis is that category. That's very hard to find in food and beverages. It's a great category to be in."
Brito's talk of maximumisation is familiar territory. It was less than two years ago that he ruffled some feathers in the craft segment when he suggested that consumers were growing tired of the broadening of choice.
"Choice sometimes makes a category very hard to shop"
"This is something that we've learned from people who've been on this road before," he says. "Choice sometimes makes a category very hard to shop. People are busy, they don't have time. They're not going to spend half an hour in the beer aisle trying to learn about every brand and compare them. They'll grab something, unless they can't find what they want."
As - how shall I put this - unhirsute as he is, Brito picks a curious example. "I don't use much shampoo," he admits. "When I do, I use a regular, boring one. Then, I couldn't find it, so I didn't buy anything. It was so hard to shop, I decided to forget about it."
"The enemy is not here. We're all brewers"
For those craft players that took offence to his comments on choice, Brito has a message. "What people forget is this: The enemy is not here. We're all brewers. We should be fighting as a category. Craft is a great part of the category. Craft brought romance back to beer, brought a face back to beer and brought beer knowledge to consumers in a way that they embrace it, talk about it. Craft brought styles back to the conversation and beer menus back into existence. Craft is a great thing, but craft is not the only thing.
"We love to see people entering the category at the top of the pyramid - there are some categories where the new entrants come in at the very bottom: That's bad for a category. Having craft coming in at the top is great, it gives consumers more reason to trade up, which beer needs. Consumers are willing to pay more, they just want to be shown why they should pay more. Craft helps that."
Understandably, Brito believes the larger beer brands also have a part to play in the matter. "Consumers see utility in their willingness to pay more," he says. "I have nothing against craft. All I'm saying is that, in other categories, when you have too much choice, the shelf becomes complicated to navigate and you don't find what you want."
Hang on a moment, Brito. The shampoo category was trying to get you to trade up. Are you saying they...
"Failed, yes. But, that's because I don't have much hair."
---