This week, we speak to Jens Bernardo Helmbaek, commercial manager at Nordic wine & spirit distributor, and just-drinks subscriber, Valora Trade Beverages.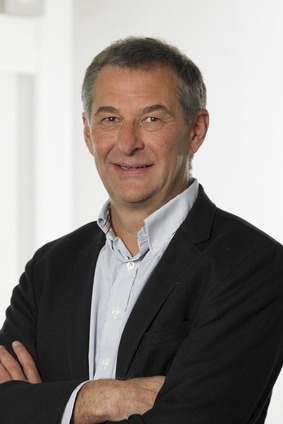 How long have you been working in the drinks industry?
I started in 1985 within Danish wine business in our family company (est. 1900). I later established my own company, Wine & Spirit Selection, which was acquired by Altia Corp in 2007. Since then, I have been Nordic commercial manager at Valora Trade Beverages.
Who was your mentor when you started? What did they teach you?
My mentors were my father and my former chairman. They taught me to work hard, focus on customer selling and service, and thereby gain loyalty and credibility with your current customers. The big challenge is to gain new customers.
How has the industry changed during your time in it?
The industry has been affected by internalisation and consolidation among the big spirit and wine producers, leading to a more efficient route-to-market. Also, the quality level of wines has much improved, especially in Europe.
What do you like most/least about your job?
I love my job, particularly the bridge between and sales and marketing, and the multi-channel approach between off-, on- and travel trade. Unfortunately, today too much data and too many numbers are being produced. To some extent, this has led to mismanagement and less customer focus – I wish for a leaner decision-making process.
What are the main challenges facing the industry today? How would you combat them?
The main challenge for the spirit industry is to keep a consumer demand balance between powerful global brands and the local, craft development. Consumers in the more developed countries are looking for authenticity and quality – so brand owners needs to invest further in marketing and brand-building.
Other challenges include the power of the retailers and space management. It's getting harder – and more expensive - to obtain listings with the retailers, not only for current portfolios but also for NPD. We need more flexibility in the route-to-market. I also expect to see more 'brand stores', as we have seen in Travel Retail, pop up on high streets in the big cities.
What do you think has been the most exciting innovation in the industry?
I have always loved the idea of screwcaps on wine bottles. To me, wine is an everyday product that needs to be managed in an easy and simple way. With screwcap, you convert wine into a convenience product – simple, smart and efficient.
Which drinks company (apart from the one you are employed by) do you most admire?
I was much inspired by Paul Masson winery in the early days of my career. I liked the bottles and the branding – but this was back in the '70s, and US wines were not well-known among European consumers. Since then, I have encountered great companies, such as Antinori, Robert Mondavi and Torres. Within spirits, I've seen a lot of great companies in Cognac (Hine, Delamain, Martell) and whisky (Grants, Talisker, Bushmill's), when these companies were mostly family-owned.
Who or what has been the greatest influence on your career in the industry?
That's been to move from wine to spirits and to move from independent to corporate business. I am grateful that I have been able to experience the best of both worlds and that I have been able to contribute to the development of beverage consumption across the Nordic region. I have learned that we all need to adapt to the present and the future and that a growth ambitions should be kept high up the agenda - growth does not necessarily mean volume or value; it also covers distribution, knowledge, return of investment to shareholders etc.
What's your favourite drink?
In spirits, I am a big fan of Old Fashioned. Bourbon has a good taste profile and a delicate, sweet balance – and I love the way it is served in top class bars around the world. I am a winter bather, so after a short swim I always finish with an Underberg bitters – to give you the inner warmth to compensate from the outer cold. It's a fantastic feeling, almost like a healing process.
And your favourite drink that is not in your company's portfolio?
For red wines, I am a classic Bordeaux guy. I have in recent years also learned to appreciate rosé, especially from the Bandol region.
What has been the most peculiar situation that your job has put you in?
I have travelled around the world to visit and taste many products produced by fantastic people. I have always felt as comfortable at large events as I have at small events, be it with great personalities or the everyday worker among the vines or on the shop floor.
Where do you see yourself in ten years time?
I hope I will still be in the industry, although probably not in a senior manager position. Perhaps I'll be working in an advisory capacity for the larger wine & spirit companies, who are already present or would like to enter the Nordic markets.
---