This week, we speak to the CEO of the UK arm of Mast-Jägermeister, and just-drinks subscriber, Guy Lawrence.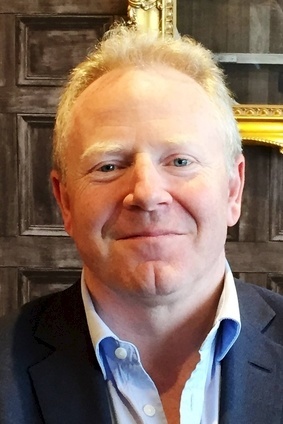 How long have you been working in the drinks industry?
I've spent 25 years in the industry including 16 years with Bacardi in various sales and marketing positions rising to global brand director. I was European MD at Russian Standard Vodka before joining Mast-Jägermeister in 2013 to create its first subsidiary outside Germany, which started trading in May 2014.
Who was your mentor when you started? What did they teach you?
At some stage in my early career, I learnt that if you worked hard, and delivered results, then your efforts would be rewarded. That hard work ethic was inspired by my mother. If you're not delivering results you haven't thought through the challenge and executed the solution thoroughly enough. In spirits you need time as well to build momentum.
How has the industry changed during your time in it?
There has been a tremendous amount of consolidation, and the creation of some very large global drinks businesses. As a result, professionalism in the industry has step-changed in the most part. The industry has also become so much more global. This has presented us all with many opportunities. As new markets have opened up, as global brands have been built and as many consumers around the world look to validate who they are, and what they stand for with the brands they choose, the role of the brand has become much more important. What hasn't changed is the attitude of the people that work in the industry. It's filled with many great characters, most of whom you genuinely want to get to know, and do business with one way or another.
What do you like most/least about your job?
Most: Establishing Mast-Jägermeister UK. Building a talented and passionate team and doing incredible things with the brand in the UK. We're working hard to drive growth for Jägermeister and the category and I can see the work paying off every time I see new sales data or hear the news of a game-changing win. It's definitely the most rewarding job I've had in my career so far.
Least: I wouldn't enjoy the highs if it weren't for the challenges, so I'm grateful for it all.
What are the main challenges facing the industry today? How would you combat them?
We all face the issue of how to drive sustainable growth for our brands and the businesses we run. Ultimately, this is about engaging and connecting with our consumers, and driving our margins through this. You do this through great people. People make the difference. But you also need to be patient. Find a winning strategy and stick with it for five, ten, 20 years.
What keeps you awake at night?
Trademark infringement, especially passing off. Those licensees (less than 1%) who mislead the consumer and serve an imitation or cheaper product are impacting brand owners and damaging consumer confidence in the trade as a whole.
What do you think has been the most exciting innovation in the industry?
The drinks industry is an incredibly innovative sector, although not as innovative as some other categories e.g. certain parts of the luxury industry. The opportunities presented by the general trend to trading-up have been astonishing, and some companies have done very well capitalising on this.
Which drinks company (apart from the one you are employed by) do you most admire?
This industry is populated with many incredible companies with many incredible brands. We are all lucky to work with such precious assets with so much history, heritage, authenticity, and also in many cases, potential. I have been particularly impressed with the growth achieved by some of the smaller private spirits companies over the past few years. They prove that consumer focus, patience, consistency and looking after your team are the bedrocks of success in this industry.
Who or what has been the greatest influence on your career in the industry?
I have been fortunate enough to work in some great businesses, and for some very talented leaders. Without doubt the inspiration and coaching gained from those I have worked for has had a major influence on my career. I've been very lucky.
What's your favourite drink?
An ice-cold shot of Jägermeister.
And your favourite drink that is not in your company's portfolio?
If I'm in a good cocktail bar, I'll order a Negroni. I have to say the Jäger Negroni is a great take on my favourite cocktail!
What has been the most peculiar situation that your job has put you in?
One that comes to mind in particular was heading across the Bay of Naples on a 12m rib at 45 knots at 1.30am following a successful meeting with a new distributor on my boss's yacht. I remember thinking: "This is a great business."
Where do you see yourself in ten years time?
I'm hoping to still be at Mast-Jägermeister UK.
---