This week, we speak to the CEO of Zodiac Spirits, and just-drinks subscriber, Dan Liguori.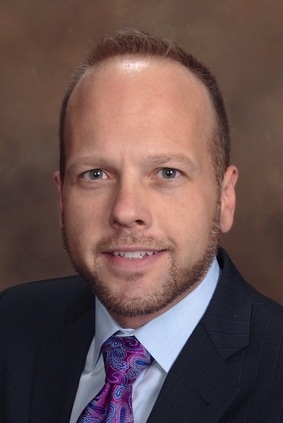 How long have you been working in the drinks industry?
I've been in drinks for 15 years. My previous jobs include state manager for Antinori Estates, regional sales manager for Remy Cointreau USA, VP of sales & distribution at Russian Standard. Today, I'm the CEO of Zodiac Spirits.
Who was your mentor when you started? What did they teach you?
Rene Armas at Remy Cointreau really drove home that we don't only build brands, but have the opportunity to build people as well. Little did I know that, while he was challenging me to always try and take the next step, it was inspiration enough that now I think that is perhaps the most important thing to win at as a leader.
How has the industry changed during your time in it?
The main changed concerns information and how fast innovation happens. Real-time access to data; such detailed feedback from the consumer and by the exact demographic is amazingly helpful. It used to be that you could wander aimlessly in the wrong consumer platform for months or years. Now we can correct and adapt much quicker, leading to more efficient planning and smart pivots along the way. Innovation today can happen in a matter of months as a response to a trend or spike in a categories development. I think that can be a good and a bad thing at times.
What do you like most/least about your job?
Spending time in the market with the trade and with consumers and working with our sales teams is truly the best part. That is where all the really great ideas are cultivated, not in the board room, but across the 'stick' at your favourite restaurant or bar. Getting reactions from consumers - good and bad - creates opportunities to get better where you need to and reinforce where you are performing well. What I like least has to be the challenge of balancing work and home life. When you are passionate about your job, sometimes there are tremendous sacrifices the people you love most and are closest too have to make, and that is hard. I've tried to be better at this as time goes on and more cognisant that prioritisation and time management are things to hold in high regard in that arena.
What are the main challenges facing the industry today? How would you combat them?
Consolidation at both the supplier and distributor level has made it tougher for new brands to break through the clutter and reach the consumer. There is a financial obligation we respect at the distributor level, it makes sense that the larger revenue drivers should get more share of mind, but the new emerging brands will ultimately be the future and that is a tough balance. The solution is already showing itself as most distributors have instituted selling divisions whose sole purpose is to incubate new brands and garner distribution in the marketplace. Also, most smaller suppliers are now understanding that they need to have a presence with their own people on the street to push the needle forward.
What do you think has been the most exciting innovation in the industry?
I love that spirit companies are thinking 'locally' and 'regionally' with more frequency these days. There are some tremendous innovations that just don't work outside of certain terroir – take what St George Spirits Co is doing in California or Balcones in Texas. Using specific local agriculture and flavours brings out a unique product profile that cannot be duplicated in other regions. Celebrating the soil isn't just for wines any more and the consumer is recognising it.
Which drinks company (apart from the one you are employed by) do you most admire?
Emerging: 86 Co. – Those guys just plain get it – they know who they are and who their audience is. They are in market and making it happen through a savvy understanding and respect of the on-premise channel. They're also having a blast and aren't losing sight regarding the base of our industry; Serving people a unique experience and creating a hospitable environment.
Large: Edrington Americas – They have just such a beautiful portfolio of tremendous, complimentary brands. I think it is truly something admirable to have a portfolio with each different product sharing a cultural DNA with the next. It is not easy to do with pressure to move commodity and velocity – but to stay premium and consistent, that is something to aspire to. Not to mention Paul Ross as a leader cultivates a tremendous culture and people really love to work there.
Who or what has been the greatest influence on your career in the industry?
Cutting my teeth in South Florida it was always the guys and gals who came before me and talked about how they were part of building some of today's iconic brands. Stories I heard about selling the first few bottles of Johnny Black on Calle Ocho still make the hairs on the back of my neck stand on end. I could listen to those trailblazers all day long and it really solidified the idea that I wanted to be a part of building something special.
What's your favourite drink?
Zodiac Black Cherry Limeade. It's such a simple drink but, living in Texas and spending a lot of time in California and Florida makes it a great way to spend a hot summer day outdoors without being too heavy and overpowering.
And your favourite drink that is not in your company's portfolio?
I am a sucker for an amazing Bourbon. I married a gal from Lexington, Kentucky and I think I got a two-for-one on that because now I have an excuse to hit up Bourbon country when I am really supposed to be visiting family! I can drink Eagle Rare 10 year-old any day of the week – those Buffalo Trace guys are nailing it.
What has been the most peculiar situation that your job has put you in?
Flying to the Miss Russia competition in Moscow on (Russian Standard owner) Roustam Tariko's private 737 was a treat – don't believe what they say about the seatbelt rule. Being able to sleep in a queen-sized bed, take a shower before landing and nobody ever told me to turn off my electronic device. Private jetting has its perks.
Where do you see yourself in ten years time?
Right here with Zodiac Spirits – we will be an enviable organisation and amongst the leaders in the industry. Known for developing, incubating, building iconic and beautiful brands with a team of professionals who do things the right way.
---