It's almost two years since Walsh Whiskey Distillery sold a stake to Italy's Illva Saronno, resulting in a healthy cash injection that is funding the construction of a new distillery for the Carlow-based Irish whiskey producer. Earlier this month, just-drinks met Walsh Whiskey's founder, Bernard Walsh, to talk about the category in general and the future for Walsh in particular.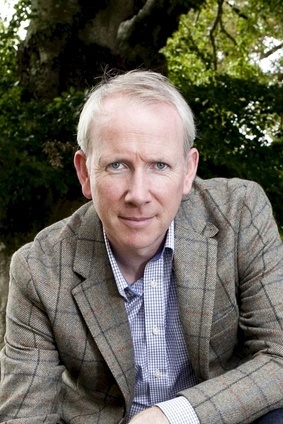 just-drinks: How has the landscape changed for the Irish whiskey sector in recent years?
Bernard Walsh: When I first came in, in 1999, Irish whiskey sales in the previous five years had seen growth, but nothing spectacular. There were only three physical distilleries: (Jameson's) Midleton, Bushmills and Cooley. That has all changed utterly now. By the end of this year, you can expect to see eight to ten distilleries up and running. We see another 20 on the horizon, at various stages of development.
What's underpinning this has been the category's growth in the last ten years. Irish whiskey has grown on a CAGR basis of around 9% for the last ten years. We've gone from having 1% of the global whiskey market to 4%. It's the fastest-growing brown spirit category in the world.
The great thing about Irish whiskey is that 95% of what we as a category produce is for export. And 98% of Irish whiskey is brand-driven; there's little or no private label left in the business. Brands grow categories and this is very important.
j-d: And yet, the category has to struggle with the all-out dominance of one brand: Pernod Ricard's Jameson.
BW: It's a good thing. Without that brand, would there be an Irish whiskey category left? I don't think so. Back in the 1980s, we were looking at a possible wipeout of the industry. But, one company decided to back one horse, and they've done it brilliantly well. We're now in a much stronger situation. What we need now are more players, and we're getting that now, with more brands coming on-stream. There's still a lot of work to be done, it's not going to be easy. But, having that big brand has helped keep the category in business.
j-d: Does the category need so many new distilleries?
BW: The easy answer is yes. There's great demand and not enough supply. There aren't enough distilleries for the category to grow - we need distilleries. But, they're in all shapes and sizes, with varying capacities. It's like in Scotland, where you have your boutique distilleries and you have Cameronbridge.
j-d: Is this rate of growth more about forward-planning, then, or is it to satisfy existing demand?
BW: It's both. The existing distilleries have been expanding - Midleton doubled its capacity a year or two ago. But, there is an element of building for the future too. If you look at the likes of ourselves and (William Grant & Sons') Tullamore Dew, we have brands that are already in the market without owning our own distillery. We now want to move on to the next level, and we need supply assurety. That's why we're building.
j-d: We've seen the formation of the Irish Whiskey Association last year.
BW: It's really heartening to see the bringing together of distillers, independent bottlers, everybody in the game on the whole island under one roof. It's the first time that we've had that happen. We've got three key pillars: To protect the category, to promote Irish whiskey as a category and to support new entrants - we don't have a wealth of resources or distillers or coopers that you can call on. So, we've got to grow our own.
j-d: There has been a 220% rise in Irish whiskey exports between 2003 and 2013-14. What expectations do you have for the next ten years?
BW: By 2020, we hope to double our 2014 exports, from 6.7m cases to around 12m cases. We hope to double that again by 2030 to 24m cases. Will we be a big, dominant player? No. The Scotch category exports around 90m cases - so, we know where we are. But, we'd like to grow our global whisk(e)y market share, from the current 4% to 12%. For us, that would be a success and would mark a renaissance for Irish whiskey.
j-d: Do you tire of being regularly compared to the Scotch category?
BW: I don't tire of it - we had that position back in the 1800s and we blew it. But, we hope to get back there. I get inspired by what I see in Scotland. Closer to home for us - but not in miles - would be Bourbon. We share a similar consumer, the 20- and 30-somethings. There's a cross-pollination between the Bourbon and the Irish whiskey consumer. I would be looking closer at what's happening in the US. Also, in Canadian whisky, we should look to be taking them on.
j-d: What is Walsh Whiskey's position in the sector?
BW: We have two brands in the market - The Irishman and Writer's Tears. We're exporting to over 36 countries at the moment, with lead markets being the US, the former CIS states, Scandinavia and France. That reflects also where Irish whiskey is, as a whole. We're building a new distillery, which will produce all three styles of whiskey under one roof - pot, malt and grain. The capacity will be around 2.5m litres of pure alcohol - that's about 650,000 cases - per year. It's a significant distillery, but we still feel ourselves to be a small player in the overall category.
Our pots are going in in September, phase one of construction will be complete by the end of this year, with the key being turned in January.
j-d: Illva Saronno bought a 50% stake in October last year. Who approached who? How did the deal come about?
BW: It was a cooperative approach. On the one hand, we were seeking a trade partner, rather than bank finance. This is what we defined as 'smart money', not just finance but potential access to new markets as well as a wealth of knowledge in both production and brand building. Illva, meanwhile, had already identified Irish whiskey as a category with huge potential. Unlike Scotch, there are relatively few competitors and brands in the market while, at the same time, there's a great opportunity to create new and exciting brands. Over-arching this, both Walsh Whiskey and Illva are family-run businesses, with similar values and a shared ethos on how we approach business.
j-d: Why could you not have continued as you were, prior to the investment?
BW: Looking at the global market, we needed to respond to the high demand by addressing the long-term supply. We did not want the new golden era of Irish whiskey to pass us by, as we have been part of its resurgence since 1999. Ultimately, we wanted to be in control of our own destiny and hence the vision for a distillery that produces all three styles under one roof.
j-d: When we spoke to Saronno's CEO, Augusto Reina, earlier this year, we asked him about Walsh Whiskey and he said: "We want to do something at a high level because there is too much competition with regular whisk(e)y."
BW: Illva have built their own business by developing and growing premium brands. Having studied the Irish category closely, Illva see the same opportunity exists here. Compared to our Scottish neighbours, we have relatively little competition in this segment.
---