It has been 25 years since Pernod Ricard created a joint-venture with the Cuban Government to bring the Havana Club rum brand to international markets. Last month, just-drinks visited Havana to speak to the two men who currently spearhead the JV, Havana Club International CEO Christian Barré and Juan Gonzalez, the head of Pernod's partner, Cuba's Cuba Ron Corp. In the first of a two-part series, news & insights editor Andy Morton sat down with Barré, a former Spain and Mexico CEO for Pernod, to discuss the African rum market, the potential opportunity in the US and why negotiating with the Cuban Government is like dealing with European supermarkets.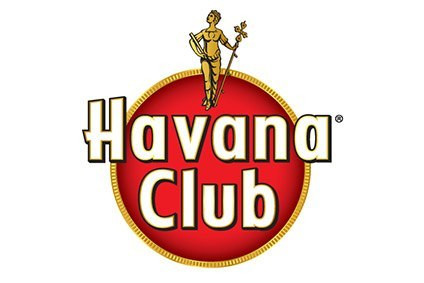 just-drinks: We are in Havana for the Havana Club Grand Prix, a biennial cocktail competition featuring bartenders from around the world. This year, the diversity of countries represented is even bigger, with competitors from nations including Armenia and Ghana. It must be exciting for you to welcome potential brand ambassadors from new markets such as these.
Havana Club International CEO, Christian Barré: Ghana is a very good example. Africa is a big whisky market, but rum is starting to become an interesting alternative in many markets because it is very mixable. You also have premium aged rums that are a great alternative to premium whisky because it is slightly softer and milder in taste, whereas whisky is an acquired taste. Rum is a bit easier for new consumers.
j-d: The main focus of rum in recent years has been its steady premiumisation. Is the consumer perception of rum moving with that? focus
"Premium dark and premium white rum are growing by almost double-digits. That's where the progress is and that comes from the on-trade"
CB: It is moving. In fact, what has been happening in the on-trade has a big impact on the overall consumption. Rum as a whole is growing slightly but, if you go deep-dive, premium dark and premium white rum are growing by almost double-digits. That's where the progress is in the category and that comes from the on-trade. Now, it's starting to move in the off-trade, in the speciality stores.
j-d: Havana Club plays to its Cuban provenance, which is very much based on light rum. However, recent launches such as Havana Club Tributo have seen the brand shift its focus to darker rums. Is there a contradiction there?
CB: I don't see any contradiction at all. The Cuban rum style applies to white but also to dark rum. It's true that the dark part of the portfolio is growing more dynamically. If you take a white or three-year-old and go up the ladder on the Havana Club range, you can still recognise the style as Cuban, even if it's a dark rum. I think the DNA of the brand is the same for the whole range.
Pernod Ricard's Christian Barré is the CEO of the Havana Club International JV
j-d: Are you trying to appeal to the brown spirits audience?
CB: Overall, the brown spirit audience is massive. There is clearly interest from the consumers for premium dark rums, but there is also an interest in premium white rums.
j-d: Is the idea to attract the whisk(e)y consumer, yet retain a less serious positioning for rum'?
CB: Many rum brands are more fun. Take Havana Club: Its Cuban personality creates a kind of myth around the brand that is attractive to consumers. A kind of rebel brand. It is important to protect that.
j-d: Bacardi often emphasises its Cuban heritage . For example, the company sells its version of Havana Club in the US.
CB: There is only one 100% Cuban rum, which is Havana Club. Every year, 1m Cuban exiles that live in the US come to Cuba. We see with our sales here that they bring back Havana Club. They are only interested in the real stuff.
What Bacardi is doing, that's their choice, their strategy. Obviously, we follow what they are doing but we have our own strategy with Havana Club, which is to play to the brand's authenticity.
j-d: In the 25 years since then-Pernod CEO Patrick Ricard and his GM ,Thierry Jacquillat, signed the JV deal with the Cuban Government., how has the partnership evolved?
CB: The relationship has always been very good. I don't remember any moments of big tension or friction. You always have discussions between both parties, which is a normal part of business, but the relationship has always been quite soft. When we need to say things, we organise a meeting and clarify the situation. Things are moving nicely.
I know that, on the Cuban side, the perception is very similar because they use the example of Havana Club to promote the JV model when they promote investment in Cuba.
j-d: Almost 40% of Havana Club volumes - and 22% of sales by value - come from Cuba. Because of the arrangement with the Cuban Government, Pernod doesn't control the price. How do you deal with that?
CB: It's not very different to changing prices in Europe with the big supermarket chains, where you need to go through a negotiation. In Cuba, we proposed a price increase for our range a couple of months ago, and we are now in a negotiation phase. That will go through different steps with customers like the key hotel chains, and then needs to be validated by the Minister of Finance. We are confident we will go through the process and increase the prices.
j-d: What kind of increase?
CB: Depending on the product, we are targeting between 10% and 15%. Prices haven't been increased for many years, so we want to catch up a bit. The price for Havana Club 7 went up two years ago, but that's the exception.
j-d: Havana Club cannot be sold in the US because of the country's trade embargo against Cuba. A few years ago, it appeared as if those restrictions would loosen,, although the issue is less clear now. Is Havana Club ready to launch in the US if the situation changes?
"In terms of products and ageing stock, we are ready to enter the US market"
CB: At the distillery, we have a new warehouse and we are building new ones. Part of that is thinking about the future and that includes the US market. In terms of products and ageing stock, we are ready to enter the US market. If it's tomorrow, we are ready tomorrow. If it's five years, then we are ready also.
j-d: And, would this be under the Havana Club name or something else, such as Havanista?
CB: It would be under the Havana Club name. If it can't be, for legal reasons, we have alternatives. Havanista is one alternative and we have others.
j-d: The US is a competitive rum market. How do you think you'd fare?
CB: If we launch, it would be with a key product. Basically, Havana Club 7. We are not interested in going into the standard market, so we need to go into the premium segment.
j-d: This year, you expect volumes to hit 4.6m cases, with expectations for about 5.5m cases by 2025/26. How much could the US add?
CB: I'm not going to give you numbers, but the US can be a big part on top of that.
---