How to brew more sustainably in a time of climate crisis
Prepared by Tom Idle, Narrative Matters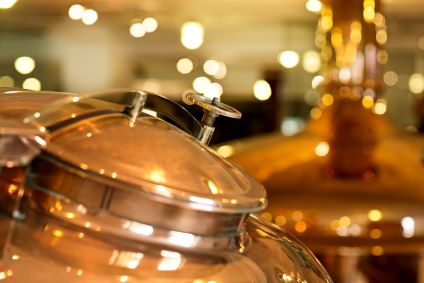 The time for climate action is now. The good news for brewers is that, when it comes to sustainability, there are plenty of solutions to make big impacts now, as a recent DuPont webinar on the subject found out.
"It's not really about environmental sustainability, or corporate responsibility. It's about business sustainability." In opening up the latest webinar from just-drinks.com, Nick Martin, executive director of the Beverage Industry Environmental Roundtable, couldn't be more clear: Beverage companies must take sustainability seriously if they want to succeed commercially.
In a 60-minute session moderated by sustainable business writer Tom Idle, Martin was joined by Simon Boas Hoffmeyer, senior director of sustainability and communications at Carlsberg Group, and Jens Eiken, global product manager and master brewer at DuPont Nutrition & Biosciences.
With Imperial College reporting that the Earth has lost more than 28 trillion tonnes of ice since 1994 – with 57% of that loss occurring in the last decade – taking climate action is urgent. As such, the webinar session focused on what immediate actions brewers can take right now to turn the dial on their sustainability – from reducing climate change impacts and water use to boosting energy efficiency.
Among the key takeaways were:
Investors are getting very smart when it comes to sustainability. Control your narrative on the subject – otherwise somebody else will.
Base your sustainability work on the most material issues, both to you as a business, but also to society.
Involve your employees in the process of developing a sustainability strategy.
Make your sustainability programme simple to understand, without compromising the content.
Unleash innovation in your business by setting BHAGs – or Big Hairy Audacious Goals.
Create flagship initiatives that can help to explain what it is you're trying to do.
Look beyond the familiar for long-term growth through customer focus and innovation.
Look for innovative ways to make your brewing process more sustainable. For example, optimise your mash- and beer filtration processes in the brew house by using, for example, LAMINEX MaxFlow 4G, to create water savings, extract-loss reductions and energy efficiency.
Consider using local crops or being flexible with your brewing recipe. Ask yourself: 'Do I need 100% barley in my brew?' By changing your grist from 100% malt to an 80-20 mix, the climate change potential will have a 40% saving.
You can watch a recording of the session here:
We've also provided a précised transcript of what the speakers said, including some of the questions asked by the online audience. Complete the form below to read this in full
Complete the form below to read the transcript: