The Center on Alcohol Marketing and Youth
Beverage industry company news
Latest News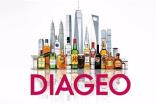 Diageo exec attacks "junk science" pressure group
18 Jan 2016
A top Diageo executive has attacked a US alcohol pressure group, accusing it of "scaremongering" and of being a "propagator of junk science".
Focus - FTC to Provide Test of Industry Control of Online Marketing
31 Mar 2011
In its forthcoming review of alcohol advertising self-regulation, the Federal Trade Commission will look at digital and social media for the first time. Ben Cooper believes that, in spite of the industry expanding its codes to cover these media, the review may shine a spotlight on an area of particular sensitivity for the alcohol sector.