Olvi Group
Beverage industry company news
Latest News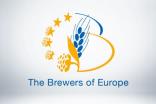 Olvi CEO Lasse Aho adds Brewers of Europe presidency to resumé
7 Sep 2020
The head of Finnish brewer Olvi is the new president of The Brewers of Europe.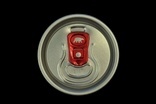 just the week in - Soft Drinks & Bottled Water
23 Jan 2015
Here's a round-up of this week's highlights in the global soft drinks & bottled water category. We are also running similar round-ups for beer and spirits & wine.

FINLAND: Olvi mulls purchases as nine-month sales jump
28 Oct 2013
Olvi is looking to expand its footprint beyond its domestic market and is exploring acquisition opportunities in Belarus and th e Baltic states.

FINLAND: Heineken silent on US$790m Hartwall sale reports
4 Feb 2013
Heineken has declined to comment on a report that it is looking to sell Finnish subsidiary Hartwall for US$790m.