Deutsche Brauer-Bund
Beverage industry company news
Latest News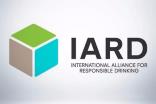 Corporate Social Responsibility activations around the world - The IARD Digest - September 2020
18 Sep 2020
Once a month, the drinks industry-funded International Alliance for Responsible Drinking, which covers alcohol policies worldwide, reviews some of the alcohol industry's recent CSR activities. Here's a look at what's been going on in recent weeks.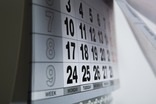 just a While Ago - On 18 December in...
18 Dec 2014
Here's a look at what was happening on this day in...

GERMANY: Full-year beer sales drop to 22-year low
30 Jan 2013
Beer consumption in Germany last year fell to its lowest level since reunification, according to official statistics.