Cardhu
Beverage industry company news
Latest News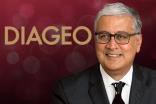 Diageo Performance Trends 2015-2019 - results data
29 Aug 2019
In late-July, Diageo released its full-year results for fiscal-2019. The group saw its sales in the 12 months to the end of June rise by 6.1% in organic terms on the year-prior. Here, just-drinks picks through Diageo's performance over the past five years for the trends set to affect the group, specifically, and the global spirits category, more broadly.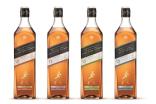 Diageo's Johnnie Walker Black Label Origin Series - Product Launch
1 Jul 2019
Diageo has launched a GTR-exclusive range of Johnnie Walker whiskies that aims to highlight Scotland's four main whisky producing regions.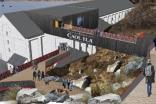 Diageo to build Johnnie Walker visitors centre on Islay
25 Apr 2019
Diageo's Caol Ila Scotch whisky distillery is to become the Islay brand home for Johnnie Walker, giving the Scotch blend an outpost on one of the whisky world's best-known islands.

Product Launch - EUROPE: Diageo's Cardhu Amber Rock
25 Feb 2014
Diageo is to launch a new Cardhu Scotch expression throughout Western Europe.

Product Launch - GLOBAL: Diageo's 2013 Special Releases
3 Sep 2013
Every autumn Diageo releases a collection of limited edition single malt Scotch whiskies. Ten such single malt whiskies are being released this year.

Comment - Spirits - Irish Whiskey: Green Shoots Keep on Growing
19 Apr 2011
A change in permitted terms for Irish whiskey in the US has been turned from a problem into an opportunity by the market leader, Pernod Ricard's Irish Distillers. Whilst Richard Woodard is happy to applaud the unit's handling of the matter, could this not be used as a springboard, he asks, for the category as a whole to really hit the gas?

Comment - A Word with Woodard - Spirits laws: The time is now
26 Jan 2010
Diageo's recent court victory in the Vodkat "passing off" case has brought the world of spirit regulations into the headlines. But, according to Richard Woodard, two more low-profile announcements have arguably even more long-term significance for the category at large.
Blending in: the malt with dual personality
18 Jan 2007
Blended malt is often regarded as the 'mongrel' of the Scotch category, but it is clearly a growth area. Some consider the combination of the kudos of malt with the brand-friendly flexibility of blends to be a winning formula. Richard Woodard is not so sure.
UK: Diageo hits back at Cardhu critics
6 Nov 2003
As the controversy continues to mount regarding Diageo's decision to change the make-up of its Cardhu brand, the company hit back yesterday saying it was "passionate about Scotland and Scotch whisky" and that without innovation the company's "economic and social performance would at best stand still."