Michael Clarke's tenure as CEO of Treasury Wine Estates has been remarkable. The hard-headed South African brought his FMCG nous to a company - and a category - that five years ago was in a far worse state than it is today.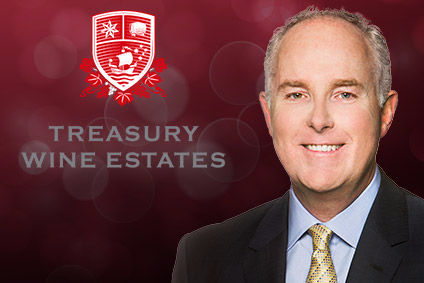 That many wine companies have tried to ape Clarke's focus on growing value to the detriment of volumes - Pernod Ricard and Concha y Toro, for example - shows the effect he has had not only on Treasury, in particular, but on wine, in general.
Rewind to early-2014, and Treasury's half-year results - in which sales came in flat - saw Asia as the problem child. The numbers, which coincided with the announcement of Clarke's appointment from Premier Foods, came against a backdrop of a US$145m writedown in the US six months earlier. Subsequently, in September 2013, David Dearie was relieved of the CEO role with immediate effect.
"I recognise that Treasury … has its challenges," Clarke admitted when he was appointed in February 2014. "But, I believe the opportunities are immense and I look forward to working with my colleagues across the business to ensure that these are fully realised."
And, work with his colleagues, he did, going so far as to split his time between Australia and the US as he focussed minds on quality over quality, while also turning Asia from basket-case to bread-basket.
Jump to August this year, and Treasury is firmly back in business, with fiscal-2019 sales climbing by over 12%. As for Asia, the region posted a sales lift in the 12 months to the end of June of... wait for it... 35.6%. Indeed the region leapfrogged Australia & New Zealand into second-place behind the Americas.
Clarke's departure, which was announced earlier this week, would appear surprising, then, if it were happening imminently. Thankfully, for Treasury, he will be around for another 12 months, before stepping down for family reasons.
Clarke's attention will inevitably turn to his legacy. What kind of company does he want to leave behind?
As I've already said this week, the countdown has begun on Clarke leaving Treasury with more than just good numbers. Having spoken to Clarke a few times in recent years, I expect M&A to become an obsession between now and the end of September 2020.
A hint of what tickles his fancy came earlier this year when Treasury bought Cambon de la Pelouse in Bordeaux. "This is our first acquisition (in France)," Clarke told me. "It will not be our last."
Considering not only Clarke's France pledge but also Treasury's priority markets of the US and Asia, and then cross-referencing this position with the group's value focus, one area of the wine industry shouts out both to me and, probably, to Clarke.
If I were running a Champagne house, I'd get the valuers round - and fast.
How Treasury Wine Estates is rewriting the rule book - Click here for a just-drinks comment
---