For the established vodka brands, the US has long been the outstanding market, initially driving the category's metoric growth but now accounting for much of its volumes. As the country remains key for vodka brand owners, category commentator Richard Woodard believes the rest of the world is fast catching up.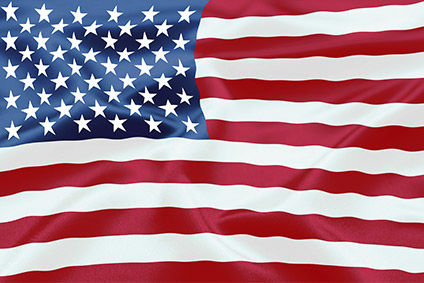 Having a young family leaves you prey to some slightly questionable cultural obsessions. For me - or rather, for my five-year-old son - one of the latest ones is the Lego Movie franchise. The other day, as I sat through The Lego Movie 2 for the zillionth time, I found myself thinking about vodka. Not for the reason you might imagine, not least because I already had a glass of white wine in my hand.
The assorted plastic characters, since it was a moment of crisis, quite naturally burst into song: "Everything's not awesome. Everything's not cool. I'm so depressed. Everything's not awesome. Whoa, I think I finally get Radiohead… ."
You get the idea.
The vodka thing was no more than a passing thought, and one swiftly overtaken by the sight of a cast-aside plastic Batman recommending the emo music of the late Elliot Smith. But, it came back to me again last month, as I cast an eye over Absolut's performance in the latest set of full-year results reported by Pernod Ricard.
Recounting the recent travails of Absolut in its number one market of the US is right up there - or perhaps down there - with the recitation of some of Elliot Smith's darker song lyrics. There's probably a neat movie analogy to be made here linking Lego constructions with building a brand - but, sadly, Absolut's depressing annual Stateside sales retreats are more reminiscent of Groundhog Day. I should add, for fairness, that the downward moves have been in keeping with just about every other vodka brand in the market (barring Tito's Handmade Vodka).
So, here's the latest: In fiscal-2019, Absolut sold 11.1m nine-litre cases globally, down 2% on the year before. Organic sales for the brand fell 3%, with a price/mix effect of -1%. In the US, sell-out was down 4%-to-5%.
To be fair, US performance was impacted by the company's programme of trimming inventories with wholesalers, but it's still far from a positive picture. Investment behind the brand has softened with each passing year of negative growth, but the US is just too big a market for Pernod to abandon it altogether.
Granted, there's been innovation - great success for Absolut Lime, less so for Absolut Grapefruit, early optimism for the launched-last-year flavoured spirit drink, Absolut Juice - and some new marketing with an eco edge: the 'Planet Earth's Favourite Vodka' platform, plus an initiative matching donations to the Amazon rainforest.
Will that be enough to stop the rot in a market that's become as cluttered and price-driven as the US? In the short term, perhaps not.
The shame of it is that, while the US remains the elephant in Absolut's room, everything else in that room is looking pretty neat and tidy. Just cast your eye down the brand's individual market performances in those fiscal-2019 results: France? Double-digit growth in a declining market that is otherwise on its uppers; The UK? Decent performance; Ireland? Good; Canada? Strong growth; Brazil? Doing well; Mexico? Fine, despite an overall market decline.
Indeed, Absolut's non-US sales were up 4%, with double-digit growth in more than 20 countries, including particularly strong gains in China, India and Turkey. Only a year or two ago, non-US sales accounted for less than half the brand's annual revenues; now that share stands at about 60%.
If this shift in momentum continues, then Absolut's historic over-reliance on the US market will slowly come to an end, as growth elsewhere will more than make up for any continued downturn in the country. Subsequently, Pernod will be able to tell a brand story of global growth despite the US, rather than revenue declines because of it.
Such a change in perspective can't entirely gloss over continued underperformance in the world's most important spirits market, but it sure takes some of the pressure off. The hope in Paris will be that, by the time that momentum shift takes effect, Absolut's sales in the US will have bottomed out anyway.
In the meantime, despite the frustrations of seemingly-endless sales declines that no strategy shift seems capable of overturning, Absolut executives still have plenty of reasons to be cheerful, if they only remember to cast their gaze beyond the US.
As the song continues: "Everything's not awesome. Things can't be awesome all of the time. It's an unrealistic expectation. But, that doesn't mean we shouldn't try to make everything awesome in a less idealistic kind of way. We should maybe aim for 'not bad', 'cause not bad right now would be real great."
---