Time was when spirits brands were sacred cows, held in such high esteem by their owners that they were kept in their categories and only allowed out to play with either flavour extensions or add-on iterations. Times have changed, though, and white spirits commentator Richard Woodard believes there is little - if anything - to be concerned about by letting your brand venture a bit further.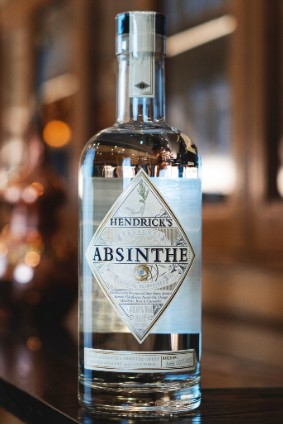 "Our biggest challenge is to break through the shackles of the vodka category and become more of a brand than a product … Smirnoff as a brand needs to get beyond vodka, and actually not be conditioned by any of the rules that vodka has … We don't define ourselves through the lens of vodka."
These words were spoken five years ago by Matt Bruhn, Diageo's then-global senior VP for Smirnoff. They've stuck in my head ever since.
You can interpret Bruhn's words in a few different ways: He might have been talking about category transcendence; the Hoover-esque moment when a brand name becomes shorthand for an entire category, and which - for me - Smirnoff has never quite achieved. Instead, think Bacardi, Baileys and Jameson.
Second, he might just have been seeking a way out of the doldrums of the US vodka market - in 2014, it was still reeling from the flavours implosion - by migrating the Smirnoff brand into more alluring product areas. Or third, he might have been expressing a genuine vision for a broader Smirnoff franchise, one that might take it off in all kinds of creative and complementary directions. Different categories and merchandising opportunities, both within and without the spirits world.
Five years on, Smirnoff has moved into cider, and cross-fertilisation between categories is rife. Nor is it confined to spirits; Treasury Wine Estates has blazed a trail for its wine brands, with a slew of hybrids including Blossom Hill Gin Fizz, Squealing Pig Gin and 19 Crimes Beer (a move into whiskey was deemed too "distracting", although I'm not sure why).
Then, there's Penfolds. Beyond the brand's Australian core, so far we have - either on the market, or promised - wine from France and California, Champagne, high-end brandy and a Shiraz fortified with baijiu and priced at AUD150 (US$102) a bottle. The latter hints at the thinking behind this apparently-scattergun approach: targeting the Chinese market. Begin to equate 'Penfolds' and 'luxury' in the Chinese consumer mindset and you open up all manner of opportunities.
For all that, this 'kitchen sink' brand vision has risks, not least that the Penfolds brand identity becomes diluted as it spreads its franchise ever more thinly over more and more product categories; it will be interesting to see how far Treasury takes the concept in the years ahead.
I suspect most spirits brands would be unable or unwilling to follow the Penfolds example, preferring to innovate in more judicious ways - ways that complement their existing brand vision, rather than radically diverting from it. Take the new Hendrick's absinthe, for example. This is located at the other end of the 'risk/reward' spectrum from Penfolds: an initial UK-only launch, only 4,000 units, GBP40 (US$51) for a 70cl bottle of something that resides squarely in Hendrick's comfort zone.
It's quirky, it has botanicals (including cucumber) and the feel of the historical and cultural imagery that surrounds absinthe places it happily in Hendrick's sphere of light-hearted Victoriana. In other words, it fits.
It's hard to imagine Hendrick's Absinthe becoming huge, even with brand owner William Grant & Sons' assertion that this is a permanent addition to the portfolio, with an international roll-out planned for 2020. But, the move embodies the company's 'slow burn' approach to innovation with the brand. It's been 20 years since Hendrick's was born, but the first line extension, Orbium, only launched in 2017, and since then we've only had one limited edition, Midsummer Solstice, and one GTR exclusive, Amazonia. In gin NPD terms, that's positively restrained.
Which approach will be more successful? Penfolds' 'anything goes' philosophy, or Hendrick's relative caution? I suspect, rather aptly, that a hybridised form of these two seemingly-contradictory visions might be the best way forward.
Anything goes, in the sense that you shouldn't be scared of taking your brand into new territory, just because you've never done it before; exercise caution, in taking a moment to think about whether your actions are going to strengthen and complement your brand as it stands today. Speaking about the Champagne Thiénot x Penfolds launch earlier this year, Penfolds chief winemaker Peter Gago said the tie-up "would not have been imagined a decade or two ago", and he's almost certainly right.
Drinks brand owners have long been accustomed to a form of 'silo thinking', where they restrict themselves to narrow categories, afraid of branching out and breaking down barriers into 'rival' sectors. If that's changing now, it's because of a (perhaps-belated) recognition that consumers don't think in a silo way when making their purchasing decisions.
Individuals can make a difference here. Treasury CEO Michael Clarke, with his FMCG, non-wine background, perhaps feels less constrained in his thinking than colleagues who've spent their careers in the drinks bubble.
As for Matt Bruhn, he's now the general manager at US brewer Pabst, but has clearly taken a little of that Smirnoff philosophy with him. The company has broadened the remit of its Pabst Blue Ribbon brand to include an 8% abv seltzer and - most notably - a Pabst Blue Ribbon whiskey. Aged "for five seconds" to get around Alcohol and Tobacco Tax and Trade Bureau regulations, the product has drawn some withering reviews from whisky experts. It has also generated huge amounts of publicity in the US for Pabst.
Cross-category innovation won't always work, there's no doubt about that. But, sometimes it's worth trying to get past the "we don't do that" mentality by asking a simple question: "Why not?"
---