The other day, I had an interview with an Italian wine magazine where I shared some of my experiences as both a wine marketer and a winery owner. The journalist's questions got me thinking about the deep confusion around the term 'marketing'.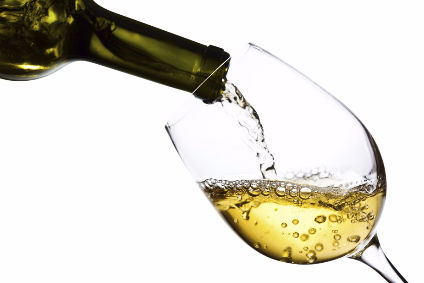 Too often, I see marketing being confused with sales, and I see marketing tactics confused with marketing strategy. It begs the question, what is 'marketing', and how can it be employed successfully?
The Evolution of Marketing
First, let's look at the basics and how marketing has evolved. Marketing has progressed based on global, political, social, and cultural events. Philip Kotler's book, Marketing 3.0, perfectly simplifies this evolution:
Marketing 1.0: Back in the '50s and '60s, marketing was tactical. It was focused on product management because it had to support industrial growth. In this phase, the concepts of "marketing mix" and the "4 Ps" were born. Marketing served to support production functions. Marketing meant developing a product, with a proper price, with an adequate promotion, and distributed in the right places.
Marketing 2.0: Fast-forward 20 years and marketing evolved from a product-focused discipline to a client-centred management procedure. The oil crisis redefined global market powers and the slower product demand during uncertain times led to the need for something more than the 4Ps. To stimulate demand, marketing had to shift from being a purely tactical function to a strategic discipline. Marketing activities focused on creating consumer needs with specific product positioning to the targeted consumer.
Marketing 3.0: The next developmental stage came with the internet. Consumers became connected and the decision-making power shifted to their fingertips as they started to make up their own minds about products, services, and companies. This connectedness characterizes the new era of marketing. To create demand, it is no longer enough to access the minds of consumers; there is a need to access their hearts too.
Concepts like emotional marketing, experiential marketing, and brand equity were created to adapt marketing to this new connected consumer. This adjustment meant moving from client-centered marketing to brand-centered marketing. In a current era characterized by recession and loss of trust, the objective of brand management is to establish a trusted bond with consumers through identity, integrity, and authentic image.
According to Kotler, author of over 50 marketing books, consultant, and distinguished professor: "Marketing is the science and art of exploring, creating, and delivering value to satisfy the needs of a target market at a profit. Marketing identifies unfulfilled needs and desires. It defines, measures, and quantifies the size of the identified market and the profit potential. It pinpoints which segments the company is capable of serving best and it designs and promotes the appropriate products and services."
From my experience in marketing for FMCG companies, I can attest that without strategic marketing, companies cannot succeed. In organisations that understand the value of marketing, no product or service is ever made without an evidence-based marketing plan in place.
Many in the wine industry, however, consider marketing unnecessary. In most cases, marketing is a misused term and, in the wine industry - as in many others - this misuse has created a confused idea about what it truly entails.
In response, I want to offer a few points to clarify these distorted beliefs, which I hope will help shed light on the importance of true marketing within our industry.
A strategy is a plan to reach specific business objectives. Tactics are the means used to reach these goals. Strategy is planning, is the "why", is hard to copy, and is long-term. Tactic, on the other hand, is doing, is the "how", is easy to copy, and is short-term.
Social media, trade shows, and events are all tactics. What you communicate on your labels or website is a tactic. These are all things brands use to reach their objectives. A strategy includes planning with quantitative and qualitative research data, with quantifiable sales and profit projections, and with a plan to follow up and maintain market demand.
Tactics are part of the strategy. If a brand uses only tactics without strategy, it will end up acting on short-term plans without any real sight of the long-term future.
Walk into most large companies and you will see that marketing and sales departments are separate. When I was a brand manager at Danone, I experienced what that relationship between marketing and sales departments is like. One of my most challenging experiences was presenting a three-year marketing plan of the group's main yoghurt brand to the national sales team composed of 300 hard-to-convince men and women. Standing alone as a marketing manager in front a merciless sales team is difficult because these are the people who execute what marketing people plan. They have to go out in the market every day and experience first-hand market resistance or success.
Before the sale of any product, the long and extensive marketing work often goes unseen. Marketing involves thoroughly investigating the market itself, researching consumers, and identifying unmet needs and desires before developing and selling a product.
Marketing is there before a product is made and is there long after it is sold. Marketing also decides when a product should be withdrawn from the market based on its performance.
Opinions versus evidence-based decisions
Strategic marketing starts with the search for evidence of a market opportunity for a product or service. The wine industry tends to make most of its strategic decisions based on opinions and the past. In the Old World, the mentality that "it's always been like this" is deeply rooted in business decisions. Anything that is different from the well-established and well-known route is marginalised, even if it is based on clear evidence. Somehow, opinions, experiences, and authoritative influences have more weight in decision-making than data and market evidence.
While there are many research results out there (many of which are either free or affordable), very few wine companies actually know how to interpret insights and integrate them into the decision-making process. There is an abundance of information for a non-receptive audience that very often finds it easier to rely on opinions than evidence.
Which brings me to my next point…
Professional Qualifications
There is no sugarcoated way of saying this: The wine industry lacks a diversity of high professional standards. In other industries, to be considered a thought leader or authority, one needs to obtain certain credentials or accomplish certain milestones. In the wine industry, it seems that the louder your voice, the more influence you have.
There is so much pressure from the wine trade to pursue the WSET diploma for vocational training and knowledge, but the industry does not require the same standards for marketing wine. Why is it acceptable to have self-proclaimed, opinionated marketing individuals influence decision-making?
I do not ask this question to offend, but rather, to encourage the industry to truly think about the marketing strategies we employ. While everyone is entitled to have an opinion about how wine should be marketed, or about what consumers want and need, very few are really skilled to understand and apply evidence-based strategic marketing. I believe that there should be higher professional standards to be a marketer of value.
Final Thoughts
Looking back at the evolution of marketing as a discipline, it is clear that wine marketing is still in its first stage of evolution. In many cases, it only defines the 4Ps and supports production.
Different markets behave differently; some are business-oriented and marketing serves to generate profit, while others are stuck at the notion that it is solely a cost and there is no need for it. Between these two extremes, there is a gap, and it's called the consumer.
The entire marketing 2.0 and 3.0 phases, as defined by Kotler, are yet to become mainstream. Generally, marketing in the wine industry is still not consumer-focused and, as a result, it finds itself in a fast-moving, short-termed tactical world without well-defined objectives and strategies.
The real threat is not only the stagnant evolution of wine marketing, but also the competitive landscape in which wine exists. As I wrote in an earlier piece, wine marketers need to understand that they are battling for a limited share consumer stomach. Brands are not competing only within their own categories, but across all alcoholic beverage categories. Understanding consumption moments, occasions, and moods are essential for successfully marketing brands. Merely developing a product, with a proper price, with an adequate promotion to be distributed in the right places is not enough to secure economically-sustainable growth.
It's time the industry embraced marketing in a professional manner and understood the importance of a long-term vision. Wine needs to grow up fast; otherwise it will find itself even less prepared for the next evolution.
This article originally appeared on Nomacorc's website.
Reka Haros is a marketer and wine business developer with a background in brand management and communications, thanks to her prior career in FMCG and advertising. She is managing partner at Sfriso Winery in Italy and a marketing and business development consultant for both in and outside the wine industry. Follow Reka on Twitter.
---