A couple of years ago, during a debate in London, former Diageo CEO Paul Walsh said that an acquisition was worth any price, provided you believed in what you were buying.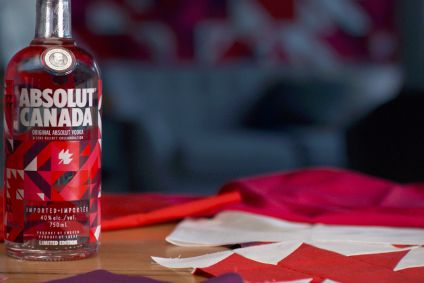 But, would even Walsh - who oversaw some bold M&A moves in his time - have ever considered buying rival Pernod Ricard?
In a client note today, Berenberg's Zuzanna Pusz suggested that Diageo could work with joint-venture partner LVMH to make a move for Pernod, which is currently under pressure from activist investor Elliott Management. According to Pusz, a bid from Diageo and LVMH, with the latter leading the way, is "a likely scenario" for the owner of Absolut vodka and Jameson Irish whiskey.
I really can't see this transaction as being anything like likely. The crunching of tectonic plates would put Diageo off moving for its nearest rival, while LVMH appears more than comfortable with its spread across luxury goods.
Of course, there are individual brands in Pernod's stable that could appeal to both Diageo and LVMH. We can be sure that Diageo would love to get its hands on Martell, for example, along with the brand's operations in the Cognac region. As well as increasing Diageo's exposure to the appealing Asian premium spirits sector, Martell might well allow Diageo to unhook itself from LVMH's Moet Hennessy drinks division, in which it has a 37.5% stake. The company has long said it would be first in line to buy the Moet Hennessy drinks division if LVMH ever wanted to sell. As this doesn't appear to be on the cards, Diageo getting its hands on a Cognac brand in the same league as Hennessy would be a solid substitute.
In Jameson, another of Pernod's jewels, Diageo would likely be interested in a brand that dominates a category in which it has little traction. Since withdrawing altogether from the segment in late-2014 through the sale of Bushmills - ironically, bought from Pernod nine years earlier - Diageo tiptoed back into Irish whiskey with the Roe & Co expression two years ago. The project remains in its infancy, so getting control of the brand that helped rebuild Irish whiskey would certainly have some appeal. Furthermore, Jameson's Midleton distillery is one of the few sources of aged whiskey on the island of Ireland - whoever owns it has an enviably-versatile innovation pipeline.
And, what of LVMH? In this hypothetical shake-out, we can see the luxury goods group sniffing around Pernod's Mumm and Perrier-Jouët Champagnes. But, where would this leave LVMH's Moet & Chandon? And, where would Jacob's Creek, Brancott Estate and Campo Viejo all end up? All three have a clear price ceiling - something Moet & Chandon could never lay claim to - and Diageo's recent offloads speak volumes to the group's present attitude to wine.
In essence, then, would Diageo and LVMH be willing to take out Pernod in return for so little? Jameson and Martell may be attractive, but Irish whiskey is still a relatively small spirits category while Diageo may well be content with its Cognac presence through Hennessy.
Add to this our belief that Diageo CEO Ivan Menezes is less attracted to M&A powerplays than his predecessor Walsh, and any credence given to today's Berenberg note quickly evaporates.
What the note does show, however, is just how much dust Elliott Management has been able to kick up around Pernod. A company that just a few months ago appeared to be on very solid ground now faces a number of questions over its future - hypothetical or not.
Is this part of Elliott's gameplan? Pernod may well have a company-defining year ahead of it.
---