As the drinks world is lit up by new spins on established sectors, Chris Losh considers whether the wine category risks getting left behind by the International Bright Young Things.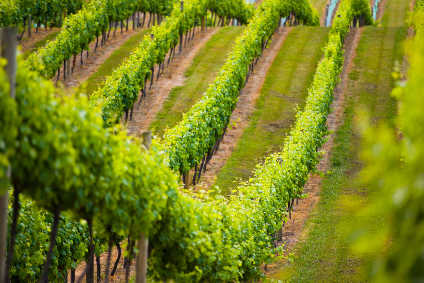 Two categories are huge in the drinks industry at present: Gin (particularly boutique gin) and craft beer. While there may be question marks over how much longer either of these waves can continue before breaking, one thing that's certain is that the continued success of both is taking sales away from wine, particularly among the sub-30 age group.
It's easy to see the appeal of both these sectors. Often made locally, by excited - and excitable - photogenic younger artisans, they have both a sense of place and a definable personality. It doesn't hurt either that the funky packaging looks good on social media. Too often, wine - remote, complicated, serious – looks dowdy and uninspiring by comparison; a drink made by older people for older people.
Where, you might ask, are the wine labels owned by tattooed 20-somethings, hell-bent on tearing up the rule book? For the most part, the answer is, "not here".
Part of the problem, for sure, is the cost of entry. The raw materials for beer and gin are relatively cheap and, since neither needs prolonged ageing, return on outlay is quick. Wine, on the other hand, is expensive to make, slow to pay back and, often, sells for low margins.
Eva Fricke is held up as the poster girl of German wine: young, dedicated and talented. Yet, in the absence of any family money, or any help from the bank - she was 26, with no real business plan when she started - she had to spend five years working full-time for a winery while she rented land, gradually buying small parcels here and there before she was able to set up on her own.
By her own admission, it was tough: "Something I wouldn't do again," she says, "though sometimes a certain amount of innocence is necessary to take you somewhere."
And this, don't forget, is in Germany, where good vineyard sites are a) available and b) relatively affordable.
Raj Parr – the highly-respected ex-sommelier behind Domaine de la Cote in Santa Barbara – has taken on a positively eye-watering amount of debt to realise his dreams in California. "It's in the millions of dollars," he admits. "Hopefully, it'll work for the next generation – the vines will start to get interesting when they're 25 years of age, and by then we'll be in our sixties."
With investment hard to find, costs high and returns slow - Fricke reckons to budget 20 months from pruning through vintage to invoices being paid - it's little wonder that young winemakers are thinking twice before doing their own thing.
In a marketplace that could politely be described as 'competitive', it requires extraordinary self-belief - or, as Fricke candidly admits, naivety - to contemplate such a vast commitment of time and resources. And, of course, in lieu of an international distribution network, you need a strong domestic market – at least in the early days.
So, given all this, it's perhaps surprising that there does appear to be a global trend taking shape. There's a movement of young winemakers (often ex-sommeliers) in California, taking fruit out of the Southern Valleys and making it in the 'Lompoc Ghetto' – an unlovely, but relatively cheap industrial estate where it's possible to rent winery space.
Australia's 'Artisans Tasting' in London recently revealed a growing movement there, too. And, even conservative Chile is seeing a rise in small, independent wine projects, though most currently sell direct to the consumer (often via events plugged on social media) and don't leave Chile.
The shining beacon for many young winemakers the world over at the moment is probably South Africa. The pilgrimage by Eben Sadie and Adie Badenhorst 15 years ago, from the manicured lawns of Stellenbosch to the yawning spaces of the Swartland, set the blueprint for many others: Locate small plots of ancient, often unfashionable varieties and make something authentic, slightly ragged and defiant. The common thread in this movement is that almost all the fruit is bought in; few of the Swartland Revolutionaries own vineyards. Even Eben Sadie's Columella – one of the country's most sought-after wines – is made with a portion of contracted fruit.
This has advantages in terms of affordability, but it comes with negatives, too: There's nothing to prevent farmers from uprooting vines – even really old ones that have been there for generations – if they think they can get more money for a different crop. Then, there are several stories of young winemakers starting to make a name for themselves, then losing access to the fruit that was getting them noticed.
So, why can't they buy small sections of vineyard, like Fricke did in Germany? Blame the Subdivision of Agricultural Land Act, which forbids farmers from selling off small plots of land. It's designed with the laudable intention of protecting South Africa's agricultural heritage from, say, housing developers. But, it is also holding back the country's young winemakers, since they are unable to buy anything under 40 hectares, let alone specific vineyards.
As Anthony Hamilton Russell put it: "If we could alter that law, there would be a renaissance in South Africa, with guys controlling the grapes from vine to bottle. I'd love for these [Swartland] guys to have the chance to own their own vineyards."
Allying these wild-haired winemakers with plots of old dirt would shift South Africa from the Stellenbosch/Bordeaux model of gleaming estate and restaurant to something more Burgundian. Although, looking at it from outside the Cape, I'd question just how much appetite there is globally for expensive small production wines, even good ones. And, of course, while there are plenty of old vineyards still in the Cape, not all of them are worth bothering with.
"How sustainable it all is I don't know," said one UK importer. "There are more and more young winemakers wanting the best fruit. It does feel like something's got to give."
Still, this competition is healthy – and points, perhaps, to a healthy future for the 20- and 30-somethings elsewhere, too.
If we assume that in this area, the Cape is five years ahead of California and ten years ahead of the rest of the wine world, then it's possible that a significant percentage of the young guys currently buying fruit, renting winery space and selling locally might be internationally credible by 2020.
Perhaps, by then, craft wine can give craft gin and craft beer a run for their money.
---