Rounding off our category previews for the year ahead is Richard Woodard, who runs his customarily expert eye over what we can expect to see in the white spirits space.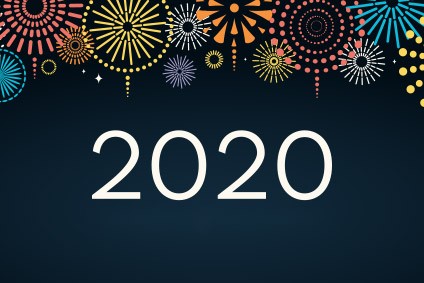 A number of questions will be exercising the collective grey matter of white spirits brand executives around the world in early 2020: Are the gin boom's days really numbered? Can vodka rediscover its mojo? What next for China's vast baijiu category? How will brands react to the changing marketplace at play in the vitally important US? And, can Tequila finally break the stranglehold of its dominant North American markets?
Rumours of gin's death greatly exaggerated
Hardly had the gin boom taken off when a queue of people materialised, confidently predicting the imminent arrival of "peak gin", the transformation from boom to bust and its replacement by a new, young and hot rival (usually, rum). Repeat these prophecies of doom for long enough and they'll probably come true. But, while there are embryonic signs of a slowdown in some mature markets, gin is continuing to evolve, rather than decline.
Tanqueray revenues were up 19% in Diageo's fiscal-2019, stablemate Gordon's has a million-case sub-brand in its Premium Pink offshoot, and rival Beefeater posted an 8% sales hike in Pernod Ricard's fiscal-2019, with growth in all regions.
But, what about the shock news this month of Fever-Tree's 1% UK sales decline in 2019? Well, bear in mind that the premium mixer market has come a long way since Fever-Tree was pretty much the only game in town. There's a host of credible rivals out there now.
The UK market is pretty mature in 2020, so when a slowdown or reversal does come, it (and Spain) are likely to be the proverbial canaries in the coalmine. Even then, there's still a world of opportunity out there, with the multinationals prioritising growth in regions including Latin America, Africa and Asia. And, don't get me started on the untapped potential of the US.
Vodka - A return to flavour?
Vodka's woes, or more accurately vodka's woes in the crucial US market, have been well-documented in recent years. If commentators are vying to pinpoint the moment when gin's boom will turn to bust, the reverse is true here. Could 2020 signal an end to vodka's agony?
If it does, intelligent innovation for this most flexible, versatile and chameleon-like of spirits will be the order of the day; NPD that embraces flavour and exploits the burgeoning trend of category blur to find new ways of luring consumers back.
The success of Diageo's Ketel One Botanicals - which skilfully enables a vodka to play to the gin zeitgeist - shows the way, as does Smirnoff Zero Sugar's capitalisation on increasing consumer health awareness. Vodka can succeed in 2020, but it needs to be smart.
The size of the baijiu category in China is awe-inspiring. However, it's not easy for international businesses to get involved, despite Diageo's success with its majority stake in Shuijingfang.
As Pernod CEO Alex Ricard told just-drinks a year ago, the huge national brands are "untouchable", making it hard to take a regional name and make it work across such a vast and fragmented market. Since he made those comments, however, Pernod has signed up to distribute Wuliangye (category number two to Moutai) in South-East Asia.
This could turn out to be a shrewd move as baijiu looks to break out of China and build an increasingly-global presence. Kweichow Moutai's export sales for the period from January to October 2019 hit US$369m - a tidy sum, albeit a fraction of the company's expected $14.2bn sales for the year as a whole.
There's even an English baijiu now - Thompson's, from Essex farmer Pete Thompson and the English Spirit Distillery, was released this month. While it's unlikely to be "the next gin"™, baijiu is definitely one to watch this year.
Time for a rethink of the US?
It's always been the promised land for white spirits brands, and the US will continue to be so for the foreseeable future.
But ... .
The willingness of the US to engage in trade wars with everyone from the European Union to China, with booze tariffs being considered as the weapon of choice, could engineer a shift in attitudes on both sides of the Atlantic (and Pacific).
Perversely, white spirits could benefit from the current situation as they are yet to be subject to the tariffs (outside EU-produced cordials and liqueurs). But, is anyone betting good money on that situation persisting for long?
Absolut, in many ways the poster boy for vodka's State-side doldrums, already sources 60% of its sales from outside the US (not so long ago, it was well under 50%), thanks to good growth in China, India, Brazil and Western Europe in fiscal-2019. Any extension of tariffs beyond their current scope will see that share rise still further.
In terms of traffic moving in the other direction, US craft distillers are already suffering in the EU, with tariffs making their wares unattractive to local importers and distributors. Unless those tariffs are withdrawn, we can expect operators to increasingly target non-EU export destinations - potentially an easier prospect than negotiating the notoriously opaque routes-to-market in their home nation.
Tequila - Don't hold your breath
I've been writing about spirits for nearly 20 years and the conversation about Tequila has scarcely shifted in that timescale: Huge potential, but stymied by the domination of the US and Mexico markets, plus the stigma of a million shooter-inspired hangovers in other destinations.
I remain a big fan, as I think Tequila ticks all the right boxes of distinctive flavour, positive cultural associations and playing in the provenance/artisanal arena that is so popular with 21st Century consumers.
But, for all the efforts of Patrón, Cuervo, Diageo, Pernod and Beam Suntory, this is an oil tanker that is stubbornly resistant to all but the slightest changes in direction. I still believe that a more radical shift will come, but it will take years and lots of hard toil.
Diageo chief Ivan Menezes has said it will be "a ten-year journey" to build Tequila's international appeal to a significant level.
I think he's right.
just-drinks predicts - 2020 forecasts for the global drinks industry
---