The ongoing fallout from the merger of Keurig Green Mountain and Dr Pepper Snapple Group earlier this year has prompted soft drinks commentator Richard Corbett to consider how companies should consider their options when it comes to chasing growth.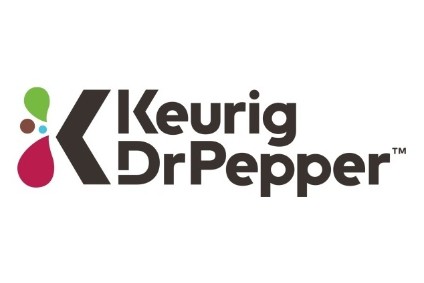 With the US carbonated soft drinks market shrinking and the global market stagnating, the carbonates aristocracy - Coca-Cola, PepsiCo and Keurig Dr Pepper - all share the same aspiration; to dilute their reliance on their core CSDs and to extend their representation in the faster categories and segments. To seek out new thirst-quenching opportunities, the companies have three options; to partner, to buy or to innovate.
All three carry their own risk.
Partnering has been an important part of Keurig Dr Pepper's business model and contributes a good chunk of the recently-merged group's turnover. However, the Coca-Cola Co's August acquisition of a stake in one of KDP's 'allied' brands', BodyArmor, has highlighted what can go wrong when you take a third-party approach to a brand.
BodyArmor had harnessed the full and enviable distribution muscle that KDP has to offer to build up its brand, only to jump into the arms of Coca-Cola. At some point, there must have been a very interesting conversation between BodyArmor founder Mike Repole and KDP's CEO, Bob Gamgort.
The BodyArmor bombshell must have made KDP a little jittery, likely playing a sizeable part in last month's decision to splash out $525m on the packaged water brand Core Hydration or potentially lose it. Core Hydration is a cracking brand to have in your portfolio and volumes have been growing like sunflowers. Only time will tell if it is a good deal. The loss of BodyArmor, however, will have more than likely bumped the price up.
The exit of Wonderful Co's Fiji water earlier in the Summer will also have tested KDP's faith in its allied brands strategy. Once again, KDP's distribution network has helped to make the brand as visible and available as it is today, yet Wonderful Co was able to just walk away. Wonderful Co will have had its reasons, but I still think it was a brave call.
If you're not comfortable with complications associated with going into a partnership, then you can always expand into other fast-growing categories through acquisition. You can cherry pick a brand that has already fledged and demonstrated that it has a captive audience and strong growth. As the BodyArmor and the Core Hydration deals illustrate, though, these brands come at a high price, and that's when you can find them.
Brands that come into fashion quickly can go out of fashion even quicker
Having spent the money and added the brand to your portfolio, there is no guarantee that the brand will not lose momentum. Brands that come into fashion quickly can go out of fashion even quicker.
That's the gamble.
Many newer drink brands started life in somebody's garage or kitchen and have a fragile and often unique corporate culture. It might not always be a good fit; implementing big company processes on a flourishing start-up may trigger a brain drain. Indeed, the consumer appeal of these brands is often that they are not part of a big organisation.
Of course, you can recognise this and, as Coca-Cola has done with Glacéau and Innocent Smoothies, to give two examples, allow them to be run autonomously.
If you accept that there's a big price to pay for a fast-rising brand, then there are many advantages. Once in the distribution system of a big beverage company, sales should get an automatic boost. Meanwhile, a formula that works in one region can be expanded nationally or even internationally. Trust in the brand can also facilitate extensions into other categories and segments.
The beauty of buying a brand is that it has already proven itself. Innovation may be the cheaper option but the beverage brand graveyards are brimming with new products that have failed to put down roots. Retailers can be ruthless with underperforming products.
Innovation is a timely process and, from concept to shelf, might take you 18 months, during which time the market landscape may have moved on, a rival drink launched or the consumer mood changed.
If you are concerned that buying a brand 'off the peg' is too much of a financial gamble and innovation is too hit and miss, then you have travelled the full circle and are back to the option of partnering. There are many positives to this as well as the aforementioned negative.
Partnerships allow you to operate in all of the vogue categories without the exposure to the risk of your brand
Partnerships allow you to operate in all of the vogue categories without the exposure to the risk of your brand or the category falling out of favour. According to GlobalData, iced coffee is set for growth of 7% this year in the States and so KPD have cannily opted to sign an agreement with Peet's Ready-to-Drink Iced Expresso. A partnership gives easy access to these fast-growing segments.
KPD can do what they do best which is to get the product on the shelves while Peet's Ready-to-Drink Iced Expresso can be marketed and promoted in a way that has been shown to be working very well whilst keeping corporate values intact.
Recent events have shown some of the vulnerabilities of partnering but the longer term has shown that it has served Dr Pepper Snapple Group very well in the past.
---