Soft drinks marketers are always scratching their heads trying to establish new refreshment occasions for their drinks to exploit. Sometimes, these opportunities can be found in the most extraordinary channels. In Southern India, for example, salons have proved to be a surprise outlet for lemon & lime drinks like Sprite or 7 Up.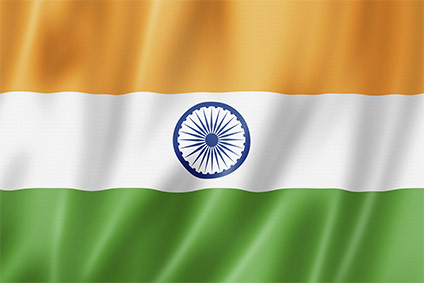 I can understand that whilst waiting your turn for a tidy up or a wet shave in the scorching heat of an Indian summer's day, an iced cold bottle of something would have quite some appeal. In Indian salons, however, there is a belief that lemon & lime drinks help to open the pores of men, delivering an altogether more satisfactory shave.
You may snort, but there are thought to be in the region of 200,000 salons in India: If they all sold just one bottle of Sprite or 7 Up per day then that is ... an awful lot of bottles.
That's the thing about such an intriguing place like India; not only is the market so unpredictable and unorthodox, everything is on a gigantic scale - and that includes the potential for soft drinks. There are said to be as many as 9m grocery or mini shop outlets for soft drinks alone in India, with 80% of them housing chillers to maximise the refreshment experience. The Indian economy may have lost some of its sheen recently but the middle classes are still swelling in number and are looking to spend their new-found wealth quenching their thirsts in these stores. The middle classes are also adopting western eating patterns, and this is fuelling the rapid rise of the fast food channel with Subway, Dominos and KFC, amongst others, all now represented in Indian cities.
These factors are providing fertile ground for soft drinks. According to Canadean, India's CSD market has more than doubled since 2008 and with carbonate consumption at less than 5 litres per capita, prospects would seem to be very rosy.
Unfortunately, not everything happens as you might expect it to.
Provisional figures from Canadean show that CSD consumption in the last three months of 2015 fell by double digits, with an overall decline for the year of around 1%. The drop can in part be accredited to the 10% growth recorded in the year prior, but the industry will be disappointed, especially as beer sales jumped by 9% and dairy drinks were up by 4%.
Last week's news, then, that the Indian Government is contemplating the introduction of a tax on sugar-sweetened beverages, in an effort to curb rising diabetes and obesity rates in the country, will come as a considerable blow. When the UK Government announced its plans last month to impose a sugar tax, it was possible to put forward a reasoned hypothesis of what the repercussions of the move might be. A tax had already been tested on other comparable markets like Denmark and France, providing some data to work with.
In India, this is to a large degree a finger-in-the-air task.
Much, of course, will hinge on the level of the tariff and, indeed, how the tax will be implemented. If the levy is modest, then Indians who are relatively immune to price fluctuations might not even notice; especially if the country's economy continues to expand. If the burden is too high, then there could be a great shift from sugar-sweetened to artificially-sweetened products.
Or would there? Indians have historically demonstrated little appetite for low-calorie soft drinks, with this segment making up less than 1% of CSD volumes last year. Indians don't seem prepared to sacrifice the taste of their fizzy drinks for health benefits
Packaged waters will no doubt benefit from the introduction of a tax, but it is difficult to measure by how much because the water market is growing so quickly anyway - by the end of this year, Canadean believes that water volumes in India will have multiplied by five times since 2008. Water is consumed for different reasons to CSDs in India and one can't assume that Indians will automatically switch from one category to the other.
Selling soft drinks in India has for decades been a game of snakes and ladders for CSD suppliers. Indians have always been suspicious of the industry, concerned that western drinks may dilute their magnificent and unique cultural heritage. To many Indians, the idea of soft drinks producers making use of their groundwater to produce drinks that many of them cannot afford offends them and this makes the issue very politicised.
This tax maybe a genuine snake, but it could also be political posturing. Either way, implementing a tax would be extremely complex in such a massive and often disjointed market.
---