There's only one subject on everyone's minds at the moment, Stephen Beaumont included. This month, our beer expert looks at the options available to brewers in these deeply troubling times.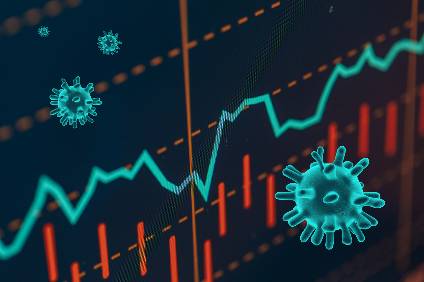 As a brewing industry commentator, I am all too aware of the size and scale of the global beer business: the amount of money involved, the number of people employed, the wider social and economic impact. Still, staring out of my window at the eerie quiet of a downtown Toronto under lockdown, it is hard to rouse myself to any sort of sensible analysis of the current situation.
In part, this is because our present circumstances are anything but 'sensible,' or even previously imaginable. But, more so, it's because I know that, regardless of whatever clever insight or spirited guidance I might provide, the eventual end of this pandemic will see businesses closed, jobs lost and, yes, lives ended.
So, what to offer just-drinks readers looking for some sort of industry vision? How does one pontificate on the future when the situation changes daily and even tomorrow is an unknown?
Perhaps, with possible strategies designed to minimise the damage.
As much as this is a global pandemic, a great amount of what I'm seeing in terms of reaction is occurring on a local level, whether it's through community Facebook groups, mental health and emotional support initiatives or simply social media campaigns instructing people on how to back businesses in the area that are struggling to stay afloat. This, at least, works in favour of those brewers most at risk during these uncertain times; small operators reliant on taproom and bottle shop sales for the bulk of their income.
The people behind such businesses need to take the 'drink local' ethos they have spent years embracing and cultivate it even more, via community outreach, home delivery - where allowable - and, where possible, support for the most vulnerable. Even if the brewery website does not have an e-store component, sales can be managed by phone or email (or both) or by quickly building an e-store add-on. (I know of one brewer that accomplished this in under 48 hours!) Offer free local delivery, where legal, and use your kitchen or partner with a neighbouring restaurant to offer complete meal packages for pick-up or delivery - anything to get volumes out of the door and into the hands of paying drinkers.
If direct-to-customer beer sales are not an option, make certain that gift cards are available for purchase on very attractive terms, whether offering a free hat or glass or t-shirt with a minimum purchase, or adding a premium of 10% or 20% to the value of every card bought.
And, don't be afraid to appeal directly for support through social media channels. 'Drink local' has for years been based upon a kinship built between brewery and community, and now is the time to honestly and openly ask those supporters for help through these difficult times. Where possible, also give back to that same community, remembering that others are feeling the same pressures. One fine example of such behaviour is a US brewer that was gearing up for a hard seltzer launch, and so had a drum of food-grade alcohol on hand but decided instead to make hand sanitiser for free distribution.
For regional, mid-sized brewers, usually with a bit more wiggle room in terms of financial stability, community outreach is key, indeed imperative. Offer online sales and delivery options, yes, but, more pivotally, recognise that consumers will be looking to you for leadership.
Financial support, particularly for shuttered bars and restaurants, should be considered where such resources are available. But, even when such funding is not on the table, guidance through these difficult times can be offered via social media channels, in the form of the sponsorship of work-at-home tutorials or the reinforcement of government guidelines aimed at flattening the curve or opening chatrooms that can operate as virtual pubs for those uneasy with their current social isolation.
Most brewers of such size will have at least one of two creative marketing people on staff, so getting them to dream up inspired ways to help and support your markets should be declared 'Job One'.
Finally, for large national and multinational brewers, now is not the time to be concerned with declining sales and the bottom line. During these unprecedented times, corporations have a huge responsibility to provide leadership and support, whether through the transitioning of their breweries to hand sanitiser production, as some have already done, keeping staff on the payroll rather than engaging in mass layoffs or providing financial support to the struggling hospitality sector.
Someday, this crisis will end. What will be remembered is how we all operated during a time of great crisis.
It would be much better for the future that those memories be positive rather than negative.
---