Here's a round-up of just-drinks' latest members-only content and a look at this week's headlines, along with our thoughts.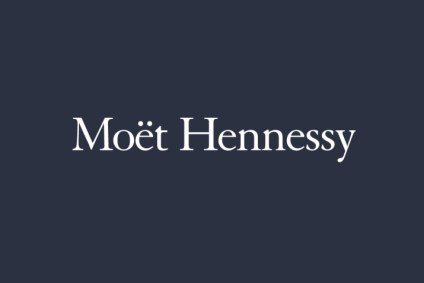 In late February, Anheuser-Busch InBev released its full-year results for 2020. The brewing giant posted a 3.7% dip in sales from the year, on a volumes decline of 5.7%. Here, just-drinks picks apart A-B InBev's numbers over the last five years and considers the trends that are set to shape the future for the company, specifically, and the beer category, more broadly.
Trade shows, a staple of everyone's business year, have been among the hardest-hit sectors during the coronavirus pandemic. Their very design goes against even the loosest virus controls: packed with people who like to shake hands, often international and - in beverages, at least - lots of sampling.
By and large, Scotch, Irish and world whisky/whiskey brands have seen the flavoured spirits trend unfold from their respective watchtowers, while American and Canadian players have advanced the frontline. As more brands now wade into the sub-category, spirits commentator Amy Hopkins asks if today's whisky consumers are ready to more widely embrace flavour innovation.
When it comes to contemplating older consumers and their digital consumption, stereotypes about tech-phobic grannies who refuse to buy smartphones or use internet banking often come to mind. Yet, while this has been true to a certain extent, the basis on which the stereotype formed is starting to disappear.
Late last week, US trade body The Brewers Association released its annual chart listing the largest brewers in the country in volume terms in 2020. Here is the top 50.
Late last week, US trade body The Brewers Association released its annual chart listing the largest craft brewers in the country in volume terms in 2020. Here is the top 50.
On our news pages this week:
Moet Hennessy has set the pace for its peers with a sizeable leap in sales from the first three months of 2021. The wine & spirits division of luxury-goods group LVMH said that its Q1 top-line was up 36% on the corresponding period last year.
just-drinks thinks: Much as we expect listed brand-owner companies to report healthy increases in their year-on-year sales in 2021, Moet Hennessy has really set the bar in spirits. With a top-line jump of just over a third in the three months to the end of March, the Hennessy brand owner will take some catching in Q1 by the likes of Campari Group, Diageo, Pernod Ricard and Remy Cointreau. We'll have a clearer sense of who's bounced back better once they've all reported. For now, Moet Hennessy's head start deserves applause in its own right. [Editor Olly Wehring]
Molson Coors Beverage Co has bought a minority stake in Tru Colors, a North Carolina brewer that was founded to combat gang violence. The purchase gives Molson Coors equity in Tru Colors' "above-premium" beer portfolio as well as a role in a company with a unique message.
just-drinks thinks: This is the kind of CSR I can get on-board with. Here, in our part of London, knife crime and 'county lines' have long been concerns for residents. Government cuts have hit social care hard across the country, with youth clubs being one of the main victims. Much as alcohol brand owners can't be seen to be working with children under the legal drinking age, Molson Coors has got as close as it can, with this anti-gang venture. Good luck, MC. And, thank you. [Editor Olly Wehring]
Sales growth for PepsiCo's North American beverage unit slowed in Q1 compared to the final quarter of last year, but remained in line with 2020's full-year performance. Beverage sales in the region were up 2% in the 12 weeks to 20 March, PepsiCo said. The increase came despite a 3% dip in quarterly volumes.
just-drinks thinks: PepsiCo's first-quarter results are among the first from a drinks brand owner this year, and as such serve as reassurance for an industry still reeling from 2020. Not because the performance was particularly good - a small uptick for North American beverage sales and a slight advance for global beverage volumes - but because PepsiCo showed confidence in its full-year growth targets. Compared to last year, that would be progress enough. However, if 2020 taught us anything, it is to take nothing for granted. [Deputy Editor Andy Morton]
Nestle is to release three plant-based beverages in Asia as consumers in the region increasingly seek out non-dairy options. Two new Nescafé lattes will contain oat and almond milk instead of dairy milk while an upcoming Milo chocolate malt release will use almond and soy
just-drinks thinks: Milk for human consumption has a relatively short history in China. It was only in the 1980s that a Government campaign to boost nutrition brought it to the table. Today, the country is one of the biggest consumers of milk, which might make Nestle's new launches seem a touch misplaced. But, China has a far richer history with dairy alternatives such as soy. A non-milk Milo - a brand with a strong foothold all over Asia - is an idea that is unlikely to turn sour. [Deputy Editor Andy Morton]
Mark Anthony Brands has released a stronger version of its White Claw Hard Seltzer brand. White Claw Surge, which has been released in the US this week, is available in Blood Orange and Cranberry flavours and carries an SRP of US$2.99 per 50cl can.
just-drinks thinks: White Claw is the drinks brand of the moment. Its seemingly endless popularity is a case study in how to build a loyal consumer base in the modern era - in White Claw's case, use meme-speak to a generation of US Millennials. Ahead of a ten-market global push this year, a bigger, boozier hard seltzer looks set to only boost the brand's impressive footprint. [Reporter Rhodri Morgan]
Diageo has bought its second US RTD brand in a month with the purchase of Rhode Island's Loyal 9 Cocktails. The acquisition, from Sons of Liberty Spirits Co, brings the 9%-abv Loyal 9 range of vodka-based canned cocktails into the Diageo portfolio.
just-drinks thinks: Diageo clearly sees the RTD segment bouncing back to something resembling its Smirnoff Ice heyday. This week's purchase follows the recent roll-out of a Crown Royal Canadian whiskey RTD, as well as plans for a new US$80m Illinois canning plant. A specific area of the category to keep an eye on is Ranch Water - a Tequila/soda cocktail that some observers are touting as the new hard seltzer. Diageo's there already, too, completing the purchase of the Texas-based Lone River brand in March. [Reporter Rhodri Morgan]
For details on how to take out a trial subscription to just-drinks for just US$1/EUR1/GBP1, click here
---