There has always been demand for non-alcoholic drinks for adults, but the adult soft drinks segment – and its consumers – are changing. Ben Cooper reports.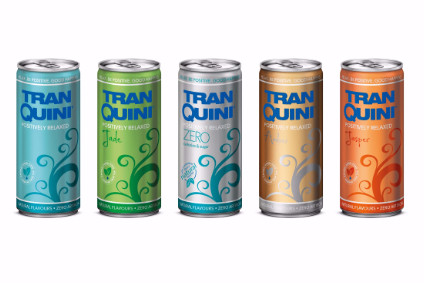 The upward trend is undeniable, the opportunities clear for all to see. Alcohol consumption is falling in many markets but people still want to drink. Millennial consumers in particular drink less than the generation that preceded them and are more discerning with it.
The age of the adult soft drink is come.
Research from Canadean bears out the clear potential. According to a global consumer survey conducted by the market analysts, 41% of alcohol drinkers claim to pay high attention to reducing the amount of alcohol they consume, while 49% say they are conscious of the long-term health impact of drinking too much alcohol. Research from Mintel in the UK, meanwhile, reveals that almost one in five (17%) British drinkers expect to reduce their alcohol consumption over the coming year, while only 5% expect to drink more.
According to Canadean's new report, Adultifying Soft Drinks; Capitalizing on rising adult demand for non-alcoholic beverages, the appeal of adult soft drinks is high among older consumers "seeking sophisticated, upscale offerings that appeal to mature tastes". A conscious, positive consumer rationale therefore, rather than the reluctant acceptance of an alternative to alcohol that might have typified a soft drinks choice in the past.
"Consumers value products that are distinct from the mass market and exude superior quality through unique flavours, natural premium ingredients and 'craft' production techniques," says Canadean consumer insight analyst Tanvi Savara. Some 56% of consumers in Canadean's survey say they would like to see more craft-style non-alcoholic beverages.
However, while Mintel's survey found that over-45s are the most likely age group planning to cut back on drinking over the coming year, with as many as 19% saying they would be doing so, it found that 16% of 18- to 24-year-olds also expect to reduce their alcohol intake. Mintel found that saving money was a prime consideration, being given as a reason by 45% of respondents but "lifestyle changes" were quoted as a reason by 41%, again suggesting a more positive embrace of soft drinks options.
The demographic spread appears to be reflected in the two locations chosen by one of London's most noted "dry bars". Redemption opened its first bar in the still-trendy Notting Hill Gate area of the UK capital, and then chose the Millennial Mecca that is Shoreditch for its second site. Redemption is one of a growing number of dry bars springing up and finding a ready market in major cities such as London and New York.
There has always been demand for soft drinks that adults can imbibe as an alternative to alcohol, but these latest trends speak to the development of a soft drinks category of a different kind. Not a sector populated by beverages that people resort to when they can't "enjoy a drink", but products that are defined by attributes other than the absence of alcohol.
Recent launches include Nix & Kix, a brand clearly targeting Millennial consumers, and the creation by Britvic of an adult soft drinks unit called WiseHead Productions. Arguably, the clearest confirmation that the ground is shifting came just this week as Diageo announced it had acquired a stake in UK "non-alcohol spirit" producer Seedlip.
However, while all may be set fair for the development of higher quality, more inventive non-alcoholic offerings, the entrepreneurs and start-ups who could drive this new sector on to great heights clearly have some work to do.
In a recent interview for just-drinks, Seedlip founder Ben Branson suggested the makers of this new generation of soft drinks were still creating the category. "To be frank, I don't think it exists yet. There is this middle ground we are trying to pioneer as non-alcoholic drinks, moving away from drinks that could be drunk by children but are not drunk by children. We are looking for grown-up sophisticated flavour profiles that are also served in great places by great people, where your drink heightens the whole experience so you don't feel like you are compromising."
At the heart of Branson's vision is a simple question: "The alcohol world has never been so exciting," he says. "But, in this day and age - when the world is drinking less alcohol and people are willing to pay a bit more but are drinking a bit less - why are non-alcoholic drinks so poor?"
One important challenge would appear to be what to call these products. If the sector has gone beyond simply being an alternative without alcohol, "non-alcoholic" appears an entirely unsatisfactory descriptor. The term "soft drink" also has something of a "weaker alternative" about it, and of course encompasses all soft drinks including those for children. Meanwhile, "adult soft drink" is exact but mundane.
Branson's comments further underline how makers of more sophisticated soft drinks are trying to distance themselves from the idea that they have taken something away from the drinker or are attempting to compensate for the absence of a critical component, alcohol. "We're not trying to taste like alcohol," Branson tells just-drinks. "There's no burn - we have not tried to mimic anything. We have not added artificial ingredients to make you think it's something that it's not. We're deliberately trying to create a new category here. What we're trying to make is something unique that can't be compared to anything else. It takes away the problem of people thinking they are getting less."
On the other hand, some adult soft drinks are looking to mimic the effects of alcohol. Launched just over a year ago and now available in 29 markets, Tranquini is a maker of "relaxation" drinks.Incorporating ingredients such as green tea extract with theanine, chamomile, lavender and lemon balm, the Tranquini range represents a crossover between the functional beverage category and adult soft drinks. However, the functionality appears more sensory rather than medicinal, as comments last month from senior brand manager Sam Higgins underline: "Following on from the success of relaxation drinks in the US," Higgins said, "there are strong signs that the UK functional drinks category is ready for a relaxing alternative as consumers look for something to take the edge off their day without turning to alcohol."
A further and perhaps more ambitious challenge for marketers of premium soft drinks and proprietors of dry bars might be to reclaim the word "drink", both as verb and noun. The idea that going out for a drink need not involve drinking any alcohol whatsoever would surely appeal to campaigners and policymakers bent on further reducing alcohol consumption and alcohol-related harm.
In that sense, the adult soft drinks sector will have truly arrived when these products are simply called "drinks".
---