Everyone in the brewing industry has an opinion on whether Anheuser-Busch InBev is set to acquire SABMiller. And here's Larry Nelson's.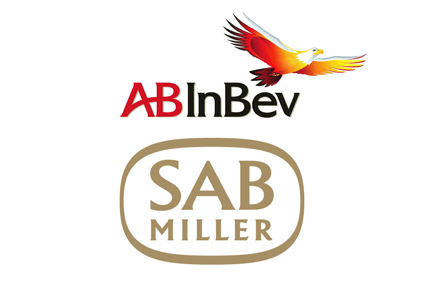 Reader advisory: Read this column quickly. Very, very quickly. For, any second now, Anheuser-Busch InBev is going to launch its much-anticipated bid for SABMiller and, in an instant, these musings will become so much electronic fish wrap.
Or, could a bid be weeks, months, perhaps years distant – if it ever occurs at all? This bid to end all bids, the end of history for the brewing industry as we know it, the moment that Brewers' Guardian need change its masthead from plural to singular, may never arrive.
Acquiring SABMiller won't be easy, but not because of financial wherewithal. There have been numerous whispers in the financial media of A-B InBev raising a war chest, and there's no indication as yet that they're going to have to start looking under sofa cushions for stray nickels and dimes. I don't doubt that they'll find the scratch to make it happen.
No, the underlying issues are two-fold. Firstly, can A-B InBev make a successful bid? SABMiller is a complex beast, not some single country market leader, with respect here to Groupo Modelo. There are numerous issues to untangle before any cheques can be signed.
Secondly, should A-B InBev bid at all for SABMiller? What's the opportunity cost of the foregone alternatives and, given that the price tag will come in at a premium over the market capitalisation - say, US$110bn, more or less - that's a lot of potentially attractive alternatives to pass up on.
Indeed, there any number of sticking points that could scuttle an A-B InBev bid. The first are the shareholders, specifically the two largest, the Altria Group (formerly Phillip Morris International), which sold Miller to SAB back in 2002 in exchange for what was at the close of 2013 a 26.8% economic and voting interest; and BevCo, a holding company of Colombia's Santo Domingo Group, which has an approximately 14% economic and voting interest that it gained when SABMiller acquired Bavaria in 2006.
It could be that both - or either - would agree to an offer, but both have seats on the SABMiller board and thus have a direct say in the company's direction. They can also count on substantial dividend income. There's no certain outcome in A-B InBev's favour here; at the very least, an offer well above share price would be required.
There are also SABMiller's various joint ventures around the world, almost all of which will be affected by a bid from A-B InBev. I refer you to page 88 of SABMiller's Annual Report 2014 for the details, but a successful bid would potentially have implications for existing arrangements with China Resources Enterprises (CRE). This alone should give pause: With the partners having 50:50 share of voice on the board, but with CRE holding a 51% stake in the operating company CR Snow and, with various reports over the years of what already might be termed 'robust' discussions between the JV partners, there's no certainty here, either.
The other question that can be clustered here are the existing sizeable relationships with soft drink producers. A-B InBev is partnered with PepsiCo in Brazil; SABMiller has agreements with Coca-Cola Co through various operating companies.
Save this date: A-B InBev's agreement with Pepsi expires at the end of 2017; it renews automatically for an additional ten years, unless written notice to terminate is submitted no later than two years prior, so as of 31 December 2015. If A-B InBev were to bid for SABMiller, termination of this agreement would be a clear sign that it intended to proceed.
Then, there are market concentration issues. As with CRE, should a change of ownership occur, Molson Coors would have the option to exercise certain unspecified rights – presumably the option to acquire SABMiller's stake in North American JV MillerCoors. Molson Coors has expansionist ambitions and this may well be an opportunity that it would welcome. But, being squeezed between the largest brewer in the US and the frantic growth of the craft brewing community makes on-going future prosperity in the US no certainty.
In China, the combination of CR Snow with existing assets would push market share above 30%. This may not be welcomed by Chinese regulatory authorities, especially with a considerable percentage of brewing capacity still in state hands, particularly Beijing Yanjing (itself numbered amongst the world's top ten brewers in volume terms).
There's also much admiration of A-B InBev's ability to squeeze better margins out of its brewing operations than its peers. Why can't Carlsberg, Heineken and SABMiller do as well? What's the A-B InBev secret? It's an interesting question and one that can be turned on its head – if A-B InBev is the outlier in the group, the equally valid question is, how long can such practices be sustained?
Cutting costs eventually has to have limits. Just ask A-B InBev's suppliers, many of whom chafe under contract terms that have payments made months after work is undertaken or completed.
As noted elsewhere, most of SABMiller's markets, in Africa, Asia and Latin America, are in growth. Here, surely, there's a need for sustained investment rather than cost-cutting. The synergies to be achieved may not be as great as one might imagine.
That an A-B InBev bid for SABMiller is in the offing is a rumour that has persisted, not for months, but for years now. While there's reason to believe that, at the moment, the possibility is being reconsidered afresh, there remain numerous reasons why such a bid could fail or, if it did succeed, might not be as great a success as imagined at the outset.
But, A-B InBev has been successful in reducing debt and is in a position – perhaps a position that is becoming more pressing – to do something, short of returning cash to shareholders.
So, what to do? I'm always happiest when helping people spend their money and this, then, is the subject to be returned to in next month's column.
Assuming, of course, that we'll still be able to use the future tense rather than have to revert to the past participle.
---