The North American juice market is expected to decline in value from US$14.8bn in 2019 to $12.5bn by 2023, according to GlobalData, with the downward trend expected to continue along pre-COVID lines.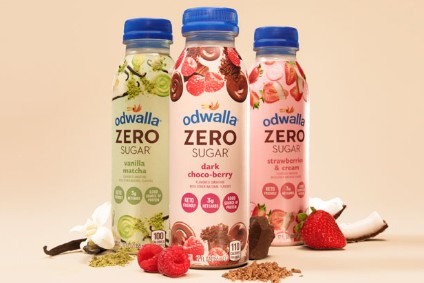 At the same time, the value of healthier sectors in hydration, such as enhanced water, are predicted to grow rapidly, with an estimated compound annual growth rate (CAGR) of 9.4% between 2019 and 2023.
A recent report from GlobalData, 'Failure Case Study: Odwalla', examines The Coca-Cola Co's decision earlier this year to discontinue the Odwalla premium juice brand as part of the group's ongoing strategy to retire some of its underperforming brands. According to Coca-Cola, the withdrawal of Odwalla ultimately was driven by the prioritisation of regional brands with more scalable opportunities, such as Topo Chico.
The move reflects the current challenge for juice brands, which are competing against the rising popularity of functional drinks.
"The juice sector in North America has been consistently declining, shown by its -2.1% CAGR between 2014 and 2019," said GlobalData consumer analyst Ramsey Baghdadi. "Despite Odwalla's long-term existence in the non-alcoholic beverage market (over 40 years), the brand was competing in a saturated and declining sector.
"Only top brands such as Coca-Cola's Simply have managed to increase in value within the juice sector, due to well-executed packaging and engaging marketing; something Odwalla failed to take leadership in."
Changing consumer attitudes in North America have led to declining juice consumption across the continent. Before COVID-19, consumers were already showing concerns about their diet and health. Indeed, in 2019, 43% of North American consumers claimed they were actively trying to reduce their consumption of sugar, while 59% reported that they proactively seek products that improve their health.
These figures illustrate further Odwalla's challenge to effectively compete in a crowded market and measure up to consumer demands.
Throughout the coronavirus pandemic, brand familiarity has become a vital aspect for successful performance, no less so in the juice sector. In week seven of GlobalData's COVID-19 recovery tracker survey (2-6 September), 49% of consumers in the US 'somewhat or strongly agreed' that they will buy products only from their favourite brands. In this case, Odwalla would have found it a challenge to compete with brands that have an international presence, high familiarity, and brand trust, such as Powerade.
Baghdadi adds: "An important aspect to recognise from Odwalla was its late decision to introduce a healthier formulation and failure to ensure trust through an authentic packaging strategy.
"In the long-term, juice brands will more likely experience successful share-building on continents such as Asia and Africa, where the category is predicted to grow in value."
What will the post-COVID-19 consumer look like? - consumer trends
---