This month, Chris Losh looks at Sauvignon Blanc, a varietal synonymous with - and dominant in - New Zealand. Has Sauvignon Blanc hit the top and had to stop?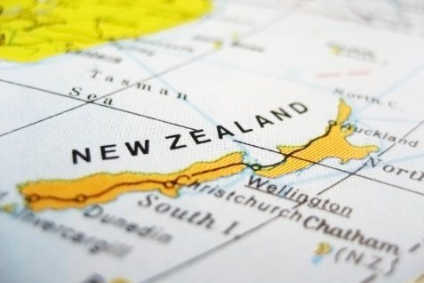 It would be easy to be cynical about the International Sauvignon Blanc Conference, which took place in Marlborough, New Zealand last month. Given that, in my experience, many members of the wine trade wouldn't cross the street for a bottle of the stuff, it was heartening to see 300 delegates with sufficient dedication to schlep to the South Island for three days of all things thiol-related.
I guess it was cheaper than a ski-ing holiday.
To be fair, with the decline of Chardonnay, Sauvignon Blanc has firmly established itself as 'The Big White Grape Variety' over the last few years, and is continuing to grow. If ever the varietal was going to justify a conference all to itself, it's probably now. And, if anyone was ever going to host it, it was going to be the Kiwis, who practically bleed passion-fruit and have, it's fair to say, completely changed the game over the last three decades.
From bars to Michelin-starred restaurants, from convenience stores to upmarket delis, Marlborough Sauvignon is firmly established as a must-stock line, a recognised style every bit as valid as Sancerre. For growers everywhere, meanwhile, it's a dream variety: easy to cultivate, and high of yield, while accountants love the lack of expensive oak and speedy turn-around from harvesting to selling. Truly, if you were designing a business model for wine, Sauvignon would be the grape on which you'd base it; it's the vodka of the wine world.
Branding-wise, it has put up an impenetrable green-fruited shield against the watery attacks of Pinot Grigio. And, for a whole generation of wine drinkers, it has taken over the slot previously held by Chablis and Chardonnay as shorthand for 'white wine'.
No doubt about it, this is a grape variety at the top of its game.
And, therein lies the warning. If we haven't already reached peak Sauvignon, I have a feeling that we are not far away.
Cycles in the wine world are a well-established fact. It's almost inevitable that a new generation will decide that Sauvignon Blanc is as passé as Liebfraumilch was, and will go searching for their own defining wine style; older, established drinkers will die off and listings will diminish. It won't disappear, of course – it's far too well established for that. But, in ten years' time, it may well not be the force it is now.
Given that last year New Zealand posted record exports of NZD1.5bn (US$993m)– largely on the back of the grape - you may feel such dire prognoses to be unnecessarily Cassandran. Well, just ask growers of Chilean Merlot, or Australian Chardonnay about the vicissitudes of fashion. Or, for that matter, peddlers of hock or Beaujolais.
I was talking with a winemaker from Brouilly recently whose undoubted (and justified) enthusiasm for the 2015 vintage was heavily tempered by the bleak reality that it almost doesn't matter how good the quality of what's in the bottle might be; nobody wants their product any more. Even in exceptional years, they can't charge more for the wine because no-one will buy it. Grower numbers are falling, and solutions are non-existent. It has the sorry air of a wine region in decline.
The point, I guess, is that 30 years ago, when the whole Beaujolais Nouveau circus was at its peak, nobody, surely, would ever have believed that one of the world's most recognisable appellations would end up where it is now. So, asking the same questions of Sauvignon are not so impertinent as they might seem, not least because there are already a few warning signs for the grape. There's a growing negativity for the variety among sommeliers, for instance, with a tendency to pour it through gritted teeth and to suggest something else where possible.
You could, of course, argue that this is just sommeliers being sommeliers and that it wouldn't do them any harm to get over themselves, pour what people like and bank the 80% GP.
But, it does hint at a wider truth: namely, that this is a grape that tends to be respected for its money-making potential and its popularity with the public, rather than necessarily loved for itself. Should public interest wane, Sauvignon Blanc doesn't have as many friends among the gate-keepers as perhaps it would like.
I'm sure that nobody is more aware of this than the Kiwis. Pretty much their entire industry is built on the grape: It's 60% of the vineyard area, 66% of production and, last year, a whopping 85% of all exports. I can't think of any other wine country that's so dependent on one style of wine.
The trouble is that, while the dangers of such a narrow approach are obvious, with the exception of Pinot Noir, no other variety has really made much of an impression in the country. Plantings of Chardonnay, Merlot and Cabernet are all down on ten years ago. Even Riesling (long seen as the great white alternative to Sav) is in decline. Pinot Gris might be the best hope – stylistically, it seems to be able to keep both consumers and connoisseurs happy without being over-expensive – but it's still only 7% of the vineyard area, and the rate of new plantings seem to have slowed.
So, if we assume that the Kiwis are irrevocably hitched to the Sauvignon bandwagon, it's understandable that wineries in Marlborough are working hard to broaden their offerings with the grape. Some attempts have, for sure, been less successful than others. It will take me many years - and a fair bit of expensive counselling - before I can forget the shambling monstrosity that was Sparkling Sauvignon Blanc. But, there's some credibility in their talking up terroir differences, making wines in a more elegant style and experimenting with a bit of oak a la Bordelaise.
The trouble is that, while these wines are often very good in themselves, the trade is proving slow to accept them. Consumers like Marlborough Sauvignon to taste, well, like Marlborough Sauvignon: primary fruit and a crunch of acidity. Getting them used to minerality and oak will not be easy.
Moreover, while New Zealand itself has an enviable record in being able to charge good money for its products (it consistently has the highest bottle price of any producer country), there remains something of a de facto cut-off for Sauvignon - a Grass Ceiling, perhaps - that thus far only Sancerre seems able to breach.
There's plenty to discuss, then, should there be a second International Sauvignon Blanc Conference in four years' time.
---