The wine category has long had a reputation for being too slow to react to changing trends, both among consumers and within the industry. Chris Losh highlights a bold move to right these wrongs, from - of all places - France.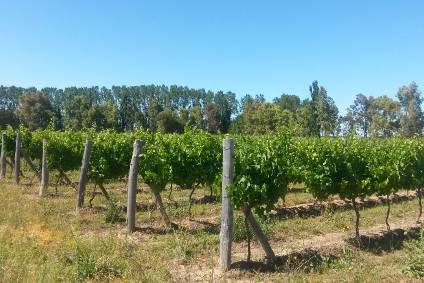 Towards the end of last year, France's Institut Nationale de l'Origine et de la Qualité (formerly the INAO) made an announcement that should have attracted far more press than it did. The organisation told anyone who was listening - and not many appeared to be - that growers within the country's established wine appellations (AOPs) could henceforth plant experimental grape varieties and blend them in their wines.
Before you start thinking that this is going to mean Syrah Cabernet blends from the Haut Medoc or Grenache battling it out for space with Cab Franc in the Loire, you need to know that (unsurprisingly) there are caveats. This is France after all.
Firstly, the new varieties can cover no more than 5% of the vineyard area, and must not make up more than 10% of any wine's final blend. Secondly, they can't be mentioned on the bottle or online. However good the new arrivals might turn out to be, they must, for the moment, remain anonymous; a vinous love that dare not speak its name.
And thirdly, appellations are not allowed to experiment with varieties that are already heavily associated with another area. So, that Bourgogne Rouge Pinot/Merlot blend will just have to wait for another day.
Even with these caveats, this is still a bold move. The implementation is not limited to one or two AOPs, nor is it scheduled for some indefinite point in the future; it's across the whole lot and kicking off in vineyards across France as we speak.
Such decisiveness at an official level isn't typical in the wine category - particularly in highly-politicised producer countries such as France - and the speed and scope of the INAO's October 'decret' is revealing.
This is not airy-fairy experimentation - it's a country-wide research project that's being done with several clear objectives in mind
This is not airy-fairy experimentation for the sake of it - it's a country-wide research project that's being done with several clear objectives in mind. These are to find varieties that require less in the way of chemical intervention in the vineyard; that naturally produce wines with lower alcohol, and that are better adapted to the altered climatic conditions of the 21st Century.
In other words, it's attempting to get production aligned with three of the biggest trends/issues currently facing wine: climate change, the rise of organic/biodynamic production and lower alcohol levels.
The latter two are, I would suggest, in the 'nice to achieve but not necessarily essential' category. But, the need to future-proof some of France's most famous vineyard appellations against the effects of climate change is significantly more pressing.
Each region will be allowed to choose up to 20 new grape varieties - ten red and ten white - for its growers to experiment with. Interested vignerons will need to provide in-depth information about everything from soil and root-stock to harvest dates, susceptibility to disease, and vigour.
As well as a detailed commitment, it's a long one, too. Varieties have to be grown (and recorded) for ten years, after which they must either be dropped from the scheme, or their presence on the 'cahier des charges' (rule-book, essentially) of the appellation made permanent. This is not uncontroversial. By 2040 there could be literally dozens of currently-obscure grape varieties being added to some of the most classically-established wine styles in the world, with the full backing - indeed, at the behest of - the INAO.
As Bernard Farges, president of Bordeaux and Bordeaux Supérieur put it: "It is possible to imagine the future of the AOCs with different grape varieties, to adapt to climate change and a reduction of additives." Interestingly, Farge was not being critical of the move - far from it. Indeed, he has already added new varieties to his appellation's cahier des charges.
And, the fact that the growers are behind this development is, I think, significant. You don't, after all, take a decision to broaden the varietal scope of long-protected appellations lightly.
What we can infer from the growers' support is that in climate change, at least, the ante is being well and truly upped. Ten years ago, I read a report from Californian scientists suggesting that temperatures could rise by 0.5 to 2.5 degrees C 'in 25 years' time' - ie by the mid-2030s. At the time, this seemed an overly-short time frame, and there were still some who remained sceptical about whether climate changed existed at all.
Now, there are precious few of the latter - particularly in the field of agriculture - and the '15 years from now' timescale seems all-too-realistic. Europe's vintages seem increasingly atypical, while most New World countries are wrestling with water shortages.
For the New World, at least, changing or adapting is relatively straightforward. Indeed, the lengthy drought in Australia from 2003 to 2012 was a key reason for the increase in more sun- and heat-resistant Mediterranean varieties down under.
In heavily-legislated Europe, however, this isn't so easy, and the clock, it seems, is definitely ticking.
This might be the first climate-change-inspired European vineyard initiative, but it shouldn't be the last
The INAO deserves to be praised for its foresight. Indeed, it wouldn't surprise me at all if other countries' wine bodies follow suit with similar initiatives in the next couple of years. This might be the first climate-change-inspired European vineyard initiative, but it shouldn't be the last.
Yet it's not perfect. Indeed, you could argue that it's an opportunity missed. If I have a criticism of the INAO initiative, it is this: why be proscriptive about what people can plant? Why limit the growers' options to obscure French grapes? The intention, after all, is not to try to revitalise mothballed grape varieties; it's to ready France's wine industry for a world that, inside two generations, could be significantly different from what it is today.
If growers in St Emilion think they can grow great Tempranillo or kick-ass Syrah, why not let them try? After all, there's no guarantee that the former will still work in Rioja or the latter in the Rhone in 50 years' time, in any case.
As one Bordeaux grower put it: "Why on earth would I want to offer our customers a wine made from some unknown crap, as opposed to something people would genuinely be interested in buying, like a Syrah?"
This is an initiative that is bold in intention and hearteningly forward-thinking. It is also one that may well act as a catalyst for other regions.
It just would have been better if it were bolder still.
---