It's been one of the success stories of the Century so far. Spirits commentator Ian Buxton looks at US whiskey to see if an end to the category's explosive growth will break anytime soon.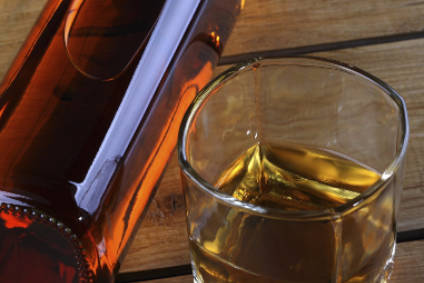 The US whiskey segment is enjoying a remarkable - some would say unprecedented - growth spurt. In 2016, nearly 22m nine-litre cases of Bourbon and Tennessee whiskey were sold in the US, up from a little over 13m cases in 2000. Last year, sales to wholesalers in the country topped $3bn, while US whiskey exports added nearly another $1bn
"We are in the middle of a global whiskey renaissance, and American whiskey is playing a big part, both domestically and internationally," says Frank Coleman, senior VP of the Distilled Spirits Council (DISCUS). "Bourbon and Tennessee whiskey are growing very strongly, particularly at the high end, and rye whiskey is on fire.
Coleman noted that from 2011 to 2016, in the US alone, super premium sales soared by 141%, rising from $194m to nearly half a billion dollars. "It's all about premiumisation, the revival of cocktail culture and the tremendous education efforts that the companies and brands have supported in the US and around the globe," he adds.
The importance of whiskey to US spirits cannot be over-stated: Last year, the segment accounted for 68% of total spirits exports from the US.
What are the secrets behind US whiskey's success? There are many factors to consider; New craft distillers, major distillery expansions, exciting new expressions, not to mention sales growth both at home and abroad. Add to these the curiosity of Millennial consumers, anxious to explore and discover spirits all but abandoned by an older generation, and the alignment of the planets seems remarkably favourable.
The optimistic note sounded by Heaven Hill president, Max Shapira, in a just-drinks interview last month, indicates a sector in rude health. The company has been in the process of expanding its whiskey capacity by around a third, spending around $25m in the process.
Shapira and Heaven Hill are far from alone. Other recently-announced distillery openings and expansions – and this is just major players, not the burgeoning craft entrants – include Brown-Forman's Old Forester (at a cost of $30m), Diageo's Bulleit ($115m), Bacardi's Angel's Envy ($27m), Bardstown Bourbon Co ($25m), Beam Suntory's Maker's Mark ($67m) as well as Michter's new facility and Fort Nelson, Louisville brand home (the price wasn't disclosed).
It's Diageo's investment in Bulleit that dwarfs all others. According to Diageo's head of North America, Deirdre Mahlan, the new distillery, which came on line earlier this year, positions Bulleit to become "the number one super-premium Bourbon" in the US. And, while that production comes on stream, Diageo has covered the enthusiast end of the market with its Blade & Bow expression and the Orphan Barrel project, an ongoing series of releases (currently US only) that aim "to share long-forgotten barrels of rare whiskey discovered in old rickhouses [warehouses] and distilleries".
Diageo is not alone in launching expressions that doff their hats to small batch or craft production. While the claim is never explicitly made, consumers could be forgiven for assuming Orphan Barrel, like Bond & Lippard and Old Ripy (part of Campari's Whiskey Barons collection) and the "natural, down-home flavours" of Bacardi's Bonnie Rose white whiskey were more small-scale than multinational.
And that's just whiskey. US brandy - a little-regarded 8m-case category on its own - is also booming, albeit on a smaller scale, with distilleries such as Copper & Kings American Brandy Co setting up shop in Louisville to challenge the dominance of Bourbon.
Inspired originally by the Scottish experience and model, tourism has been central to this expansion. First launched in 2004, the American Whiskey Trail has been expanded and developed. At the same time. most new distillery operations include increasingly-sophisticated visitor facilities. According to DISCUS' Frank Coleman, tourism is just one of the factors behind the new confidence, as interest in America's distilling heritage grows apace.
But, this success is not down to tourism alone. Export growth and endorsement by influencers in the on-premise has proved key. According to Matt Magliocco, partner & global sales director at Michter's: "We have a very positive outlook on overall growth prospects for the American whiskey category, both domestically and internationally. Globally, bartenders are passionate advocates for Bourbon and rye, and have brought attention to the category through mixology innovations.
"At the same time," Magliocco adds, "we've seen a surge of interest in American wWhiskey from quality-focused international consumers, who seem increasingly willing to broaden their brown spirits exposure."
Of course, there has to be a cloud somewhere on the horizon. Despite rising sales, some commentators see the growth in inventory and management pressure to keep sales increasing as a challenge.
Quoted in US trade title Wine & Spirits Daily David Driscoll, head spirits buyer for K&L Wine Merchants, believes we are "about to see what happens when an entire retail industry goes to war over pricing due to an oversaturated, overstretched, and overexposed whiskey market that's beginning to buckle under all that extra weight.
"I'm predicting some pretty good deals for the rest of 2017," Driscoll was quoted saying. "Whiskey drinkers are going to be thrilled, especially when I start dumping stuff at prices too good to be true."
In the months and years ahead, then, could we be looking at a Bourbon loch?
---