It had to happen. This month has seen two US craft brewers take investment from private equity firms as they look to steal a march in the still, fast-expanding sub-category.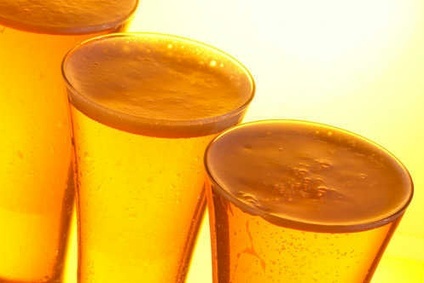 Utah's Uinta Brewing Co has agreed a deal with The Riverside Co, while last week it emerged that New York state's Southern Tier Brewing Co has sold a chunk of the business to Ulysses Management.
Some in the craft beer community will regard Unita's and Southern Tier's moves as an unforgiveable dance with the devil. Larry Bell, founder of Bell's Brewery, told Bloomberg last year: "Do you really want to sell ... to some private equity people that are just there to make a bunch of money and flip it?"
But, with private equity coming to the US craft beer party, what does this tell us? Is it a sign that some small producers fear market saturation and want to get ahead of their rivals?
"The industry is maturing and increasing competition is forcing brewers to adapt," said Southern Tier's founder, Phin DeMink, after agreeing to take the private equity dollar. "I think a patient, long-term partnership with people who appreciate the craft movement can play an important role in helping the brewery reach its full potential."
Ulysses' statement, meanwhile, was a clear nod to how the deal might be seen by some elements of the craft beer fraternity. "We have deep respect for the grass-roots origin of craft beer and how it's been able to transform the beer industry for the better," said MD Paul Barnett. "We feel a great affinity for the movement both personally and professionally."
Ulysses is considerably less fluffy in its general mission statement on its website: "We follow a variety of investment strategies in pursuit of superior investment results over the long term."
With these two deals, there will perhaps be a number of craft brewers who are re-assessing offers they may have received from private equity. A bank loan is one solution for expansion, without the need to give up equity. But, the kind of mega-injection private investors can provide, albeit in return for a stake of the company, may well be tempting in light of some market predictions.
However, trade body the Brewers Association has been quick to play down suggestions the craft beer industry is saturated. The segment is also still growing at a strong clip, with sales up 20% last year.
Meanwhile, in the back of craft brewers' minds will be the knowledge that many craft fans, by their nature, are a clued-up bunch who would sneer at the idea of filling the coffers of money-grabbing investment firms.
Now we have the first fallers, though, how many other small producers will be tempted by the path of private equity?
---